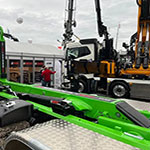 GET READY FOR ZERO-EMISSION STEEL IN HIAB EQUIPMENT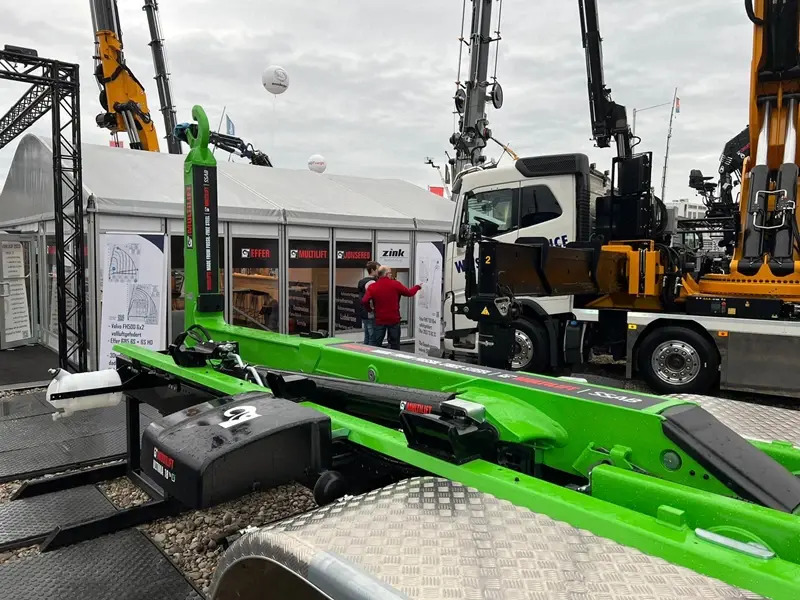 Steel is the most widely distributed product in the world for use in products and infrastructure, and the equipment that transports it, like trucks, trains, ships, freight containers and load-handling equipment. Those demands are increasing.
Steel manufacturing has a big footprint. The International Energy Agency (IEA) estimates that one tonne of steel produces 1.4 times its weight in carbon emissions. Recycling Today claims that number to be 1.85 times the emissions for every tonne of steel produced. That's mainly due to its reliance on coal – a non-renewable resource.
As the parent company of HIAB, Moffett and Multilift and one of the world's largest manufacturers of truck-mounted cranes, forklifts and hooklifts, Cargotec found those numbers concerning. They decided to de-carbonize their supply chain.
Those efforts began by signing the United Nations Global Compact Business Ambition for 1.5˚ C. Cargotec's target is to reduce value chain emissions by 50 percent in 2030 and, eventually, fossil-free.
Next, they partnered with Swedish company SSAB, a manufacturer of specialized steel known for its circular solutions. In September 2022, they unveiled the world's first load-handling equipment made with fossil-free steel – a MULTILIFT ULTIMA truck-mounted hooklift. The technology uses hydrogen instead of coal. Even electricity used for the steelmaking process is fossil-free.
Cargotec is taking that relationship and commitment to the next level. SSAB Zero™ steel is a zero-emission, circular solution to reach its climate target. Including transportation and electricity, it produces less than 0.05 kg C02e emissions per kilogram of steel. It uses recycled steel as its raw material, ensuring that fossil fuels remain in the ground where they belong.
Cargotec will begin using SSAB Zero™ steel in its truck-mounted equipment this year. Climate change can't wait. And neither can we.