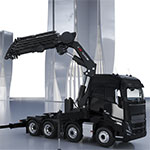 iQ.958 HiPRO: SPACE-AGE CRANE DOES IT ALL – AND MORE
The HIAB iQ.958 HiPRO is the first of HIAB's future-forward intelligent truck-mounted articulating cranes. One of the most impressive and novel things about its iQ series, and evident in this model, is the shape of the boom. Extensions (eight plus a super-powered jib we'll talk more about) are 12-sided, bullet-shaped dodecahedrons. This V12-Power Boom is powerful in more ways than one. Its innovative design makes the boom extremely light, increasing the available crane capacity. It makes the boom compact – it takes up only two metres of in-space and less than four metres in depth. And the space-age geometric shape delivers the payload of a 90tm crane (up to 28,500 kg (62,832 lbs) reaching nine metres (27 ft) on a variety of trucks – even four-axle models.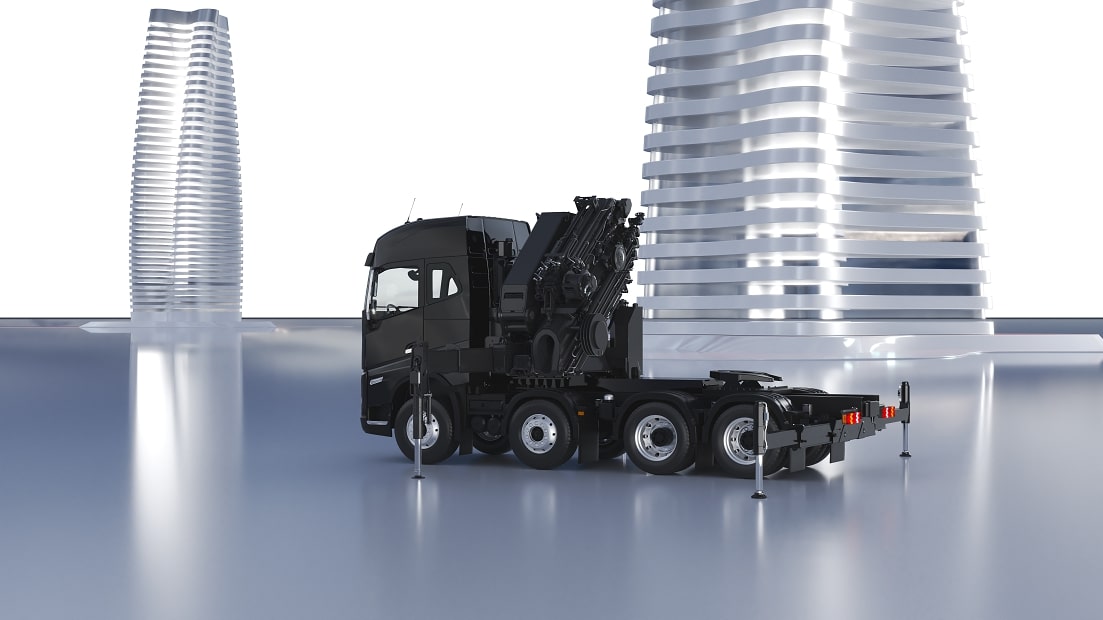 That futuristic shape is a small part of what makes this truck-mounted HIAB crane future-forward. The larger piece of that technology is its SPACEevo (for evolutionary) control and CD4 remote control systems. They are the iQ part of the name.
And that super-jib? The JIB 155Q-6 is up and over the top when it comes to load-delivery capabilities. And that crazy shape gives it just the right balance between weight and load capacity.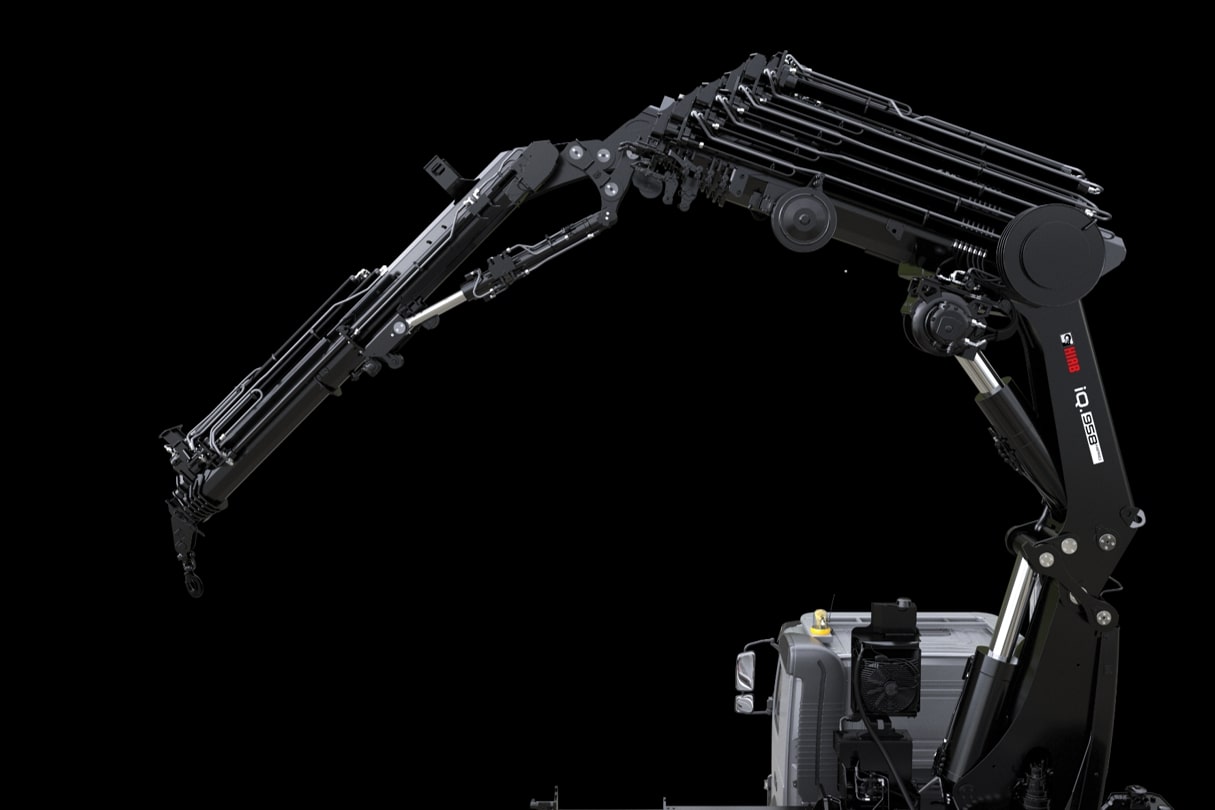 SPACEevo lets even less experienced operators handle the equipment with precise, intricate high-speed performance precision and do all that with the utmost safety. It has some familiar productivity and safety features that HIAB HiPRO operators have come to rely on, including Variable Stability Logic PLUS (VSL+). This handy utility optimizes the lifting capacity based on the truck's total weight relative to the stabilizer legs. Quite simply, you can lift more. SPACEevo gives the iQ.958 HiPRO a long-term advantage as well. In a world where everything is computerized, and technology constantly changes the iQ.958 HiPRO and the other HIAB iQ articulating crane models. SPACEevo is open-platform technology, so it's always ready to accept updates. That's a long-term value-added advantage.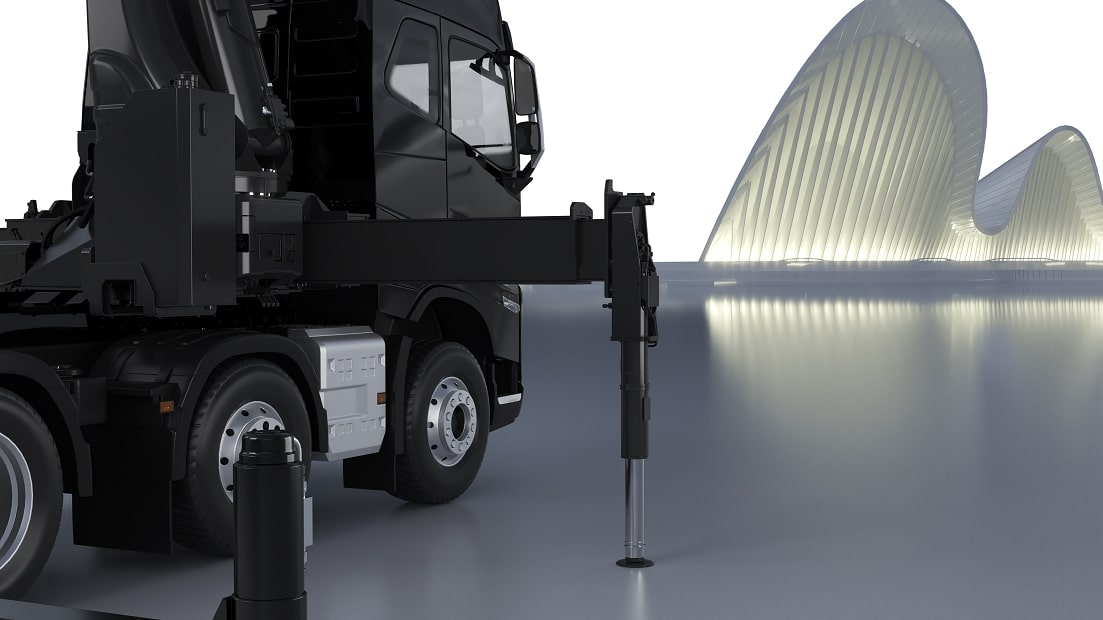 The iQ.958's CD4 remote control system is also some nifty high-tech mastery. Its most remarkable feature is its Dynamic Load Chart (DLC-S). It lets operators simulate load capacities in different scenarios, save their settings, and pre-plan their jobs for faster startups. That's a bonus for fleet managers too.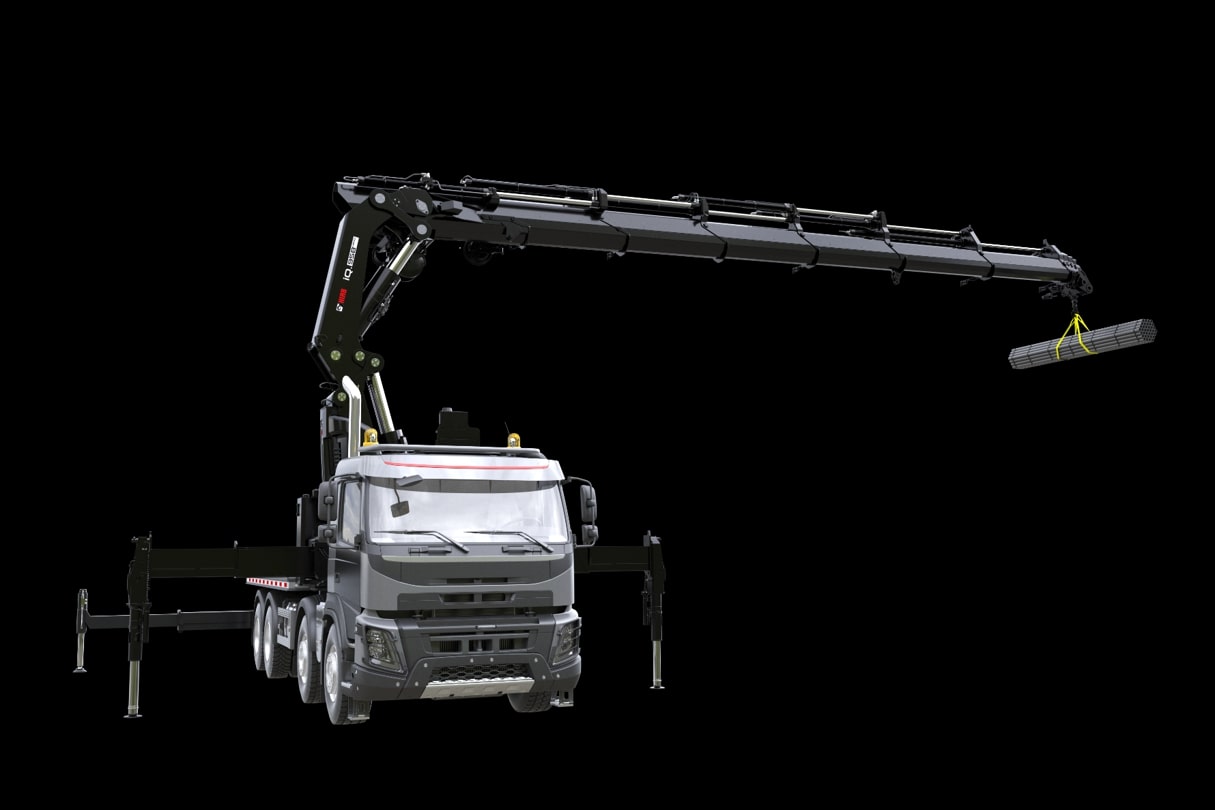 This long-reach, high-speed, high-precision performer is the perfect mix of brawn and brains in a future-forward and future-proof package. It has all the durability and reliability that HIAB truck cranes are renowned for, is built to last, holds its value (HIABs consistently have the highest resale value in Canada), is the Canadian Standard (CIS) benchmark, and Atlas Polar backs it. We've been around for 85-plus years and introduced the first truck-mounted crane to Canada, so we know a great crane when we see it.