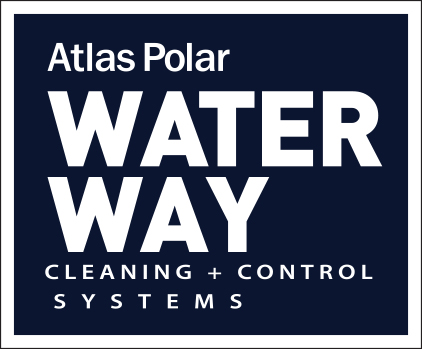 TRASH RAKE + STOPLOG SYSTEMS
State-of-the-art Atlas Polar waterway debris cleaning and control systems have kept water flowing in the most extreme conditions – 24/7 – at more than 400 installations across North America. For over 40 years, they've been proven to dramatically increase flow efficiency, reduce operations and maintenance costs, and improve safety and morale at water intakes, hydroelectric dams, irrigation canals, and fish ladders. We build them. We test them. And we stand by them.
Choose your waterway debris cleaning and control system below
---
---
HYDRORAKE® is the #1 intake screen trash cleaning system in North America. It's highly effective in even the most extreme cold conditions, and works with most any bar spacing or incline. Flexible HMI screen allows operational sequencing for most flows or conditions. It is fully scalable, and multiple units can be used simultaneously for large volumes of debris. And, remote controlled with automatic start times, it's the safest, most reliable system available.
Our HYDROBRUSH® system's cleaning action meets stringent fish and wildlife protection regulations, and is fully electric-hydraulic, and automatic. Its horizontal brushing motion keeps water flowing consistently, and maintains a constant pressure on screens of most any angle, for faster cleaning cycles, lower operation costs and safer fish populations.
Atlas Polar's STOPLOG LIFTER® water management system has been reducing the hazards of stop log control in North America's dams and hydroelectric sluiceways for over 50 years. Even in severe conditions, it safely and effectively removes, stacks, retrieves and replaces logs within a waterway.
Our state-of-the-art HDPE POLAR RACKS™ set the new standard for trash racks. They resist just about any debris that can impede your water flow: frazil ice, anchor ice, and destructive marine growth. Racks have high UV protection of for longer life.. No matter the impact or weather conditions, they're a costeffective solution for power generation plants, pulp and paper mills, municipal water intakes, waste treatment plants, and other applications.