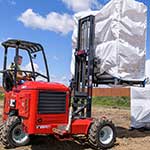 WITH HEAVY EQUIPMENT, MORE SAFETY IS A GOOD THING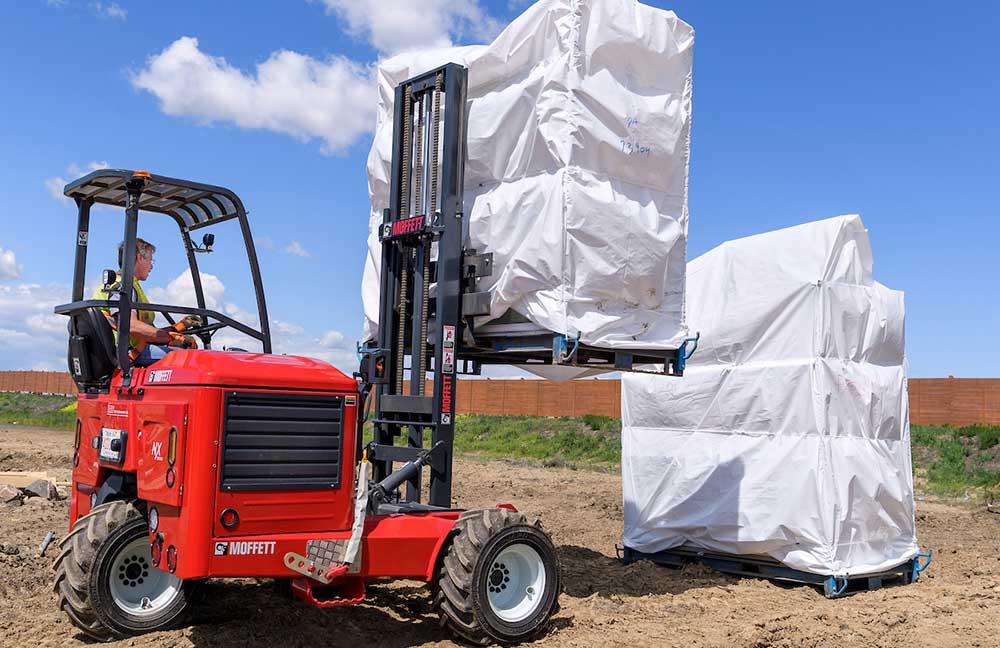 We should all be able to take safety for granted when we purchase heavy equipment. While all manufacturers are obligated to meet specific safety standards, some equipment goes above and beyond. And when it comes to safety, we think that there's no such thing as taking that too far.
It's just one of the reasons why Atlas Polar has been so successful with HIAB, Moffett and Multilift truck-mounted equipment in Canada. And HIAB's commitment to features that make their cranes, forklifts and hooklifts the absolute safest possible is part of what makes both of us number one.
When operating heavy equipment, you are responsible for your own safety and that of everyone around you each and every day. Narrow streets, rough terrain, loading and unloading, mounting and dismounting, operating in the dark, visual obstructions and obstacles abound. So anything that makes the job and the situation safer is a good thing.
We're happy to see that innovative new safety features have been packaged as SafetyPlus™ and are standard on all Moffett NX models. With the operator in mind, they've redesigned the operator's station and engine cover for even greater visibility. An interlocking seatbelt ups the safety factor and high-efficiency, long-lasting LED lights make the thought of working in the dark a whole lot brighter.
SafetyPlus™ enhanced safety packages (with relevant features) are also standard on the new HIAB cranes and Multilift hooklift models. Crane packages meet and exceed industry compliance standards. They also include features like overload protection, a rated capacity indicator and an emergency stop button that stalls the engine so the oil can be easily dumped. Available SafetyPlus™ Warning Systems let you know if the boom or outriggers are not appropriately stowed for transport, and an optional SAC hour and cycle counter that gives the operator a full status overview on an external display. Operators can make safe and timely decisions about optimizing loads based on the available capacity.
Adding innovative new features to make your day-to-day jobs safer? It's a good thing.