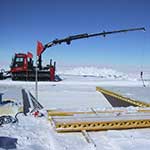 FORCE 8 WINDS, MINUS 50: HIAB IS THERE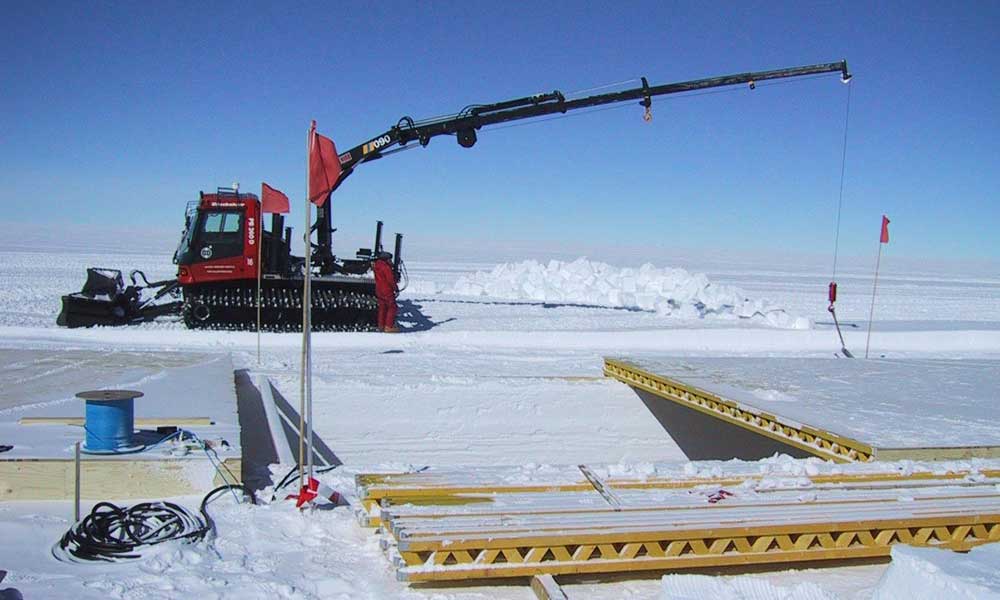 Minus 50 is the kind of cold you can't even imagine. Gale-force winds. A shifting, unpredictable landscape of ice and snow. These are the extreme conditions on earth's southernmost continent. And the challenges faced by work crews in Antarctica. HIAB is there.
HIABs have been critical equipment in this icy region since a HIAB topped the first Pistenbully snow groomer delivered to Neumayer-Station in Queen Maud's Land in 1981. Since the 90s, HIAB has partnered with Kässbohrer Geländefahrzeug AG to supply 40 HIAB-mounted Pistenbullys to Antarctica. HIAB delivered eight new truck-mounted cranes for this purpose in 2019 alone.
Unpredictable and extreme conditions call for the absolute best equipment. That requirement is made essential due to the remote location and extraordinary challenges of delivery and crossings to be made once on the ground.
Light range HIAB 102, 108, and 112 cranes have proven to be innovative, efficient and reliable partners to Pistenbully with the outstanding performance, long-life and low operating costs that are priorities on this ice shelf region. Set up is easy and versatile, and their lighter weight and high stability reduce the risk of unloading on the sea ice.
The harder the conditions, the harder it performs. That's a good thing – because, in this part of the world, you never want to get into trouble. HIAB's reliability helps ensure the crews there never will.