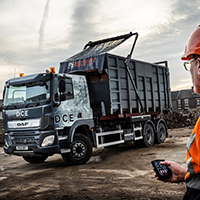 WHY ONE DEMOLITION COMPANY IS DOUBLY-DELIGHTED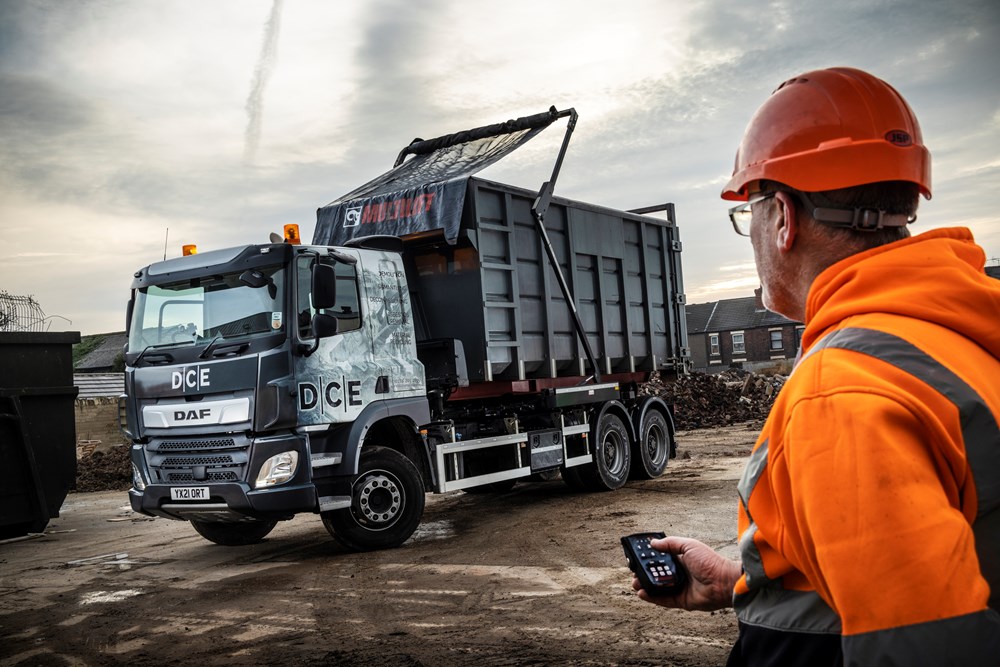 DCE Contracting & Environmental Services (DCE) Ltd. found a way to bring their entire offering in-house, and the financial benefits of that decision have been immediate.
The UK company recently invested in two Multilift Ultima 21S hooklifts equipped with the new Multilift Sheeter and fitted to 6 x 4 trucks as part of their overall fleet. The model was perfect for their needs for many reasons. One of the Multilift Ultima 21S features that the DCE team delighted with is HIAB Sequence Performance™. This technology enables a single lever to sequence loading, unloading and tipping automatically, so one touch of a button covers any load.
While previously DCE lost valuable time waiting for external haulage businesses, the addition of two Multilift Ultima 21S truck-mounted hooklifts allowed these demolition and environmental specialists to do it all.
Now DCE can handle all aspects of waste disposal, including asbestos removal and moving small plant equipment and machinery. The additions made them self-sufficient. The financial impact was evident from the start, but the significant safety and productivity benefits were a double-delight.
Their only regret? "That we'd made the transition to HIAB sooner!" said Wayne Wilson, Director at DCE.
We want to acknowledge the efforts of the people that bring us these stories about our HIAB family worldwide. We love them, see their relevance for our customers here in Canada, and hope you do too.