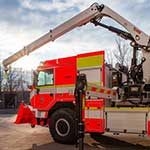 HIAB IS READY FOR RESCUE IN MORAVIA-SILESIA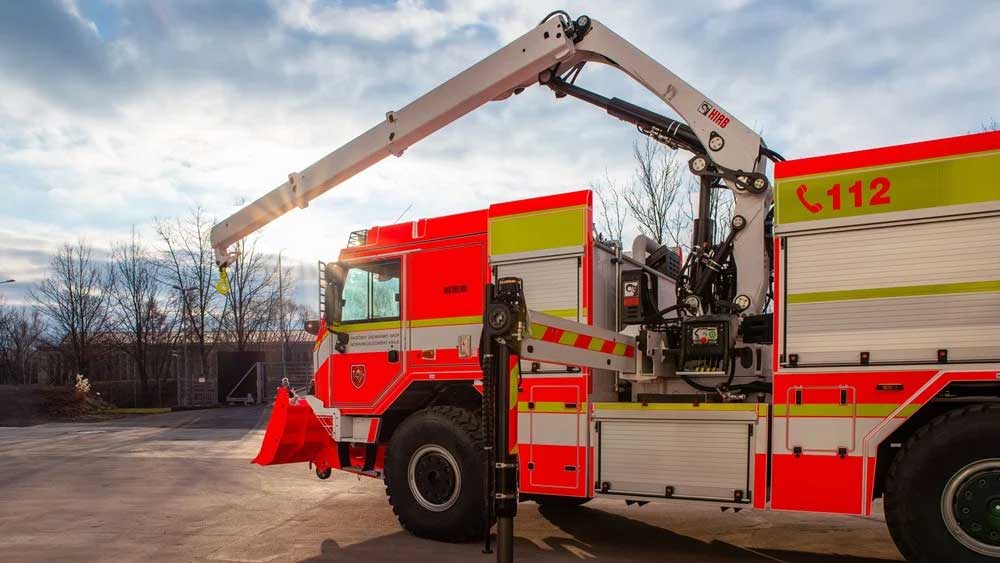 HIAB, through CONTSYSTEM, its dealer in the Czech Republic, has supplied another new rescue vehicle to Czech firefighters in the Moravia-Silesia region of Eastern Europe. In recent years it's just one of several vehicles with HIAB and Multilift equipment provided to their fire brigade, including a fire rescue vehicle fitted with a HIAB X-HiPro 418 EPP-5.
CONTSYSTEM installed the latest equipment, a HIAB 2222 ATF truck-mounted crane on a Tatra T815/7 6 x 6 truck. The crane is 'fit for purpose' specifically for recovery vehicles. It's the choice of both fire and rescue and military defence forces where proven capability, total support and reliability matter more than ever.
The HIAB 2222 ATF lifts loads to 6,600 kg (14,550 lbs) and reaches up to 7 metres (23 ft.). It comes equipped with a host of safety and efficiency features like Variable Stability Logic (VSLPlus™), which monitors stabilizer pressure and position. HIAB Automatic Duty Control (ADC™) automatically boosts lift capacity by 10% when needed. Overload Protection (OLP) automatically switches off SPACE, the crane's operating system, and XS Drive when the crane is idle, and you can switch its radio remote control to manual in an emergency.
The HIAB 2222 ATF delivery to Czech firefighters might be just one piece of equipment. But every delivery is essential. And this one is ready for rescue and ready for action.
Thank you, again, to the hard-working people at HIAB for bringing us these stories.