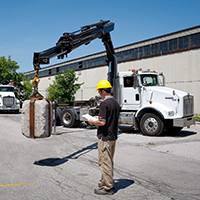 WHY CRANE TRAINING MATTERS MORE THAN YOU THINK.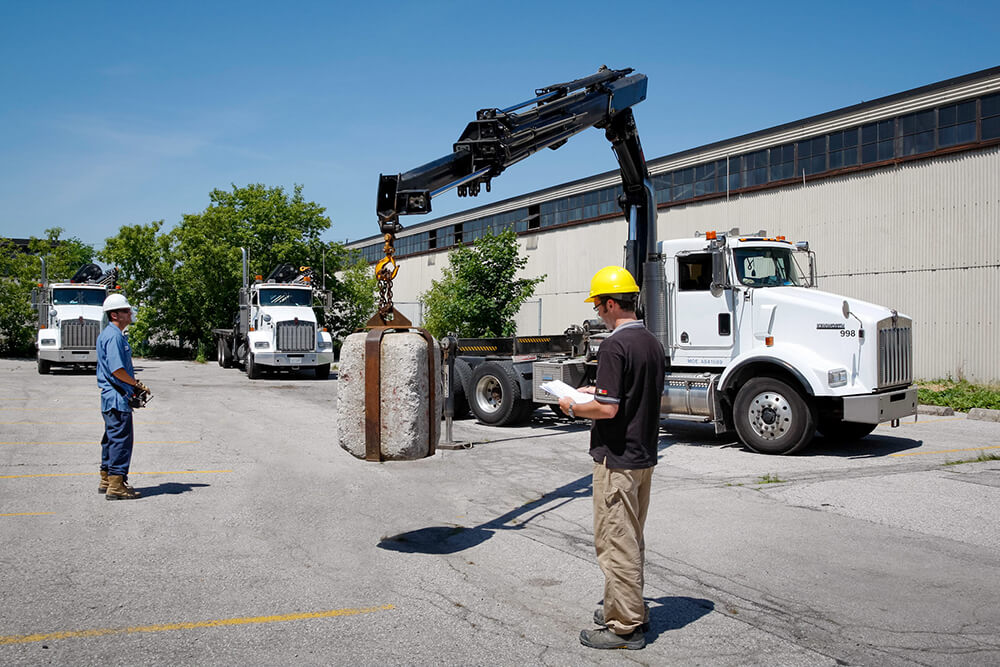 There are many things that require careful attention to detail on a construction site, but for the heavy equipment operator, two things are imperative: safety and staying on the job. They go hand in hand.
Downtime is not a happy time. It can arise from several different situations, such as weather, permits, equipment breakdown, supply chain delays. There's not much you can do about these things but there are ways to minimize downtime and how it affects your firm.
Preventative and proper maintenance of your truck-mounted forklifts and cranes is just common sense. These are significant investments and your livelihood. However, Ontario Health and Safety Act regulations and manufacturers' guidelines require these to be inspected regularly by an authorized person and meet rigid requirements. Inspection and maintenance logs and records are mandatory and can shut down your equipment and sometimes the job site if neglected.
Not only does your equipment need to be certified. Operators need to be certified as well. It's law in Ontario and most other provinces. So, let's talk crane training.
Qualified professional crane training is essential and just good business sense. Cranes are bigger, loads are larger, heights are higher, deadlines are tighter, and margins are slimmer. That's a whole lot of pressure on the employer and operator, who is often the most skilled person on the site.
Great training helps operators understand loads and capacities that lead them to make wise choices with confidence and improve the overall safety of the job site. And it teaches and cements the habits of proper inspection and maintenance and safety measures that will protect them and the people around them. It allows them to ensure the job site is compliant and meets contractual obligations, and remains open. It averts damage to equipment, minimizes downtime, assures long equipment life, high resale value and helps companies reduce risk to equipment and profits. Well-trained operators also reduce insurance claims, risk and injuries and improve quality and delivery schedules. Learn more about regulated certification, maintenance and training requirements at http://www.lbmao.on.ca/wp-content/uploads/flipbook/29/book.html
Atlas Polar brought the first knuckleboom crane – a HIAB – to Canada more than 70 years ago and has been selling and servicing them at our authorized dealers across the country ever since. It's the kind of knowledge, experience, and advice that's invaluable to impart to truck-mounted crane operators.
Register your operators for crane training now at https://www.atlaspolar.com/crane-training/. It's a bottom-line benefit, and we're here to help.