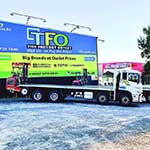 UD & MOFFETT: DRIVERS LESS TIRED WITH MORE PAYLOAD & PROFIT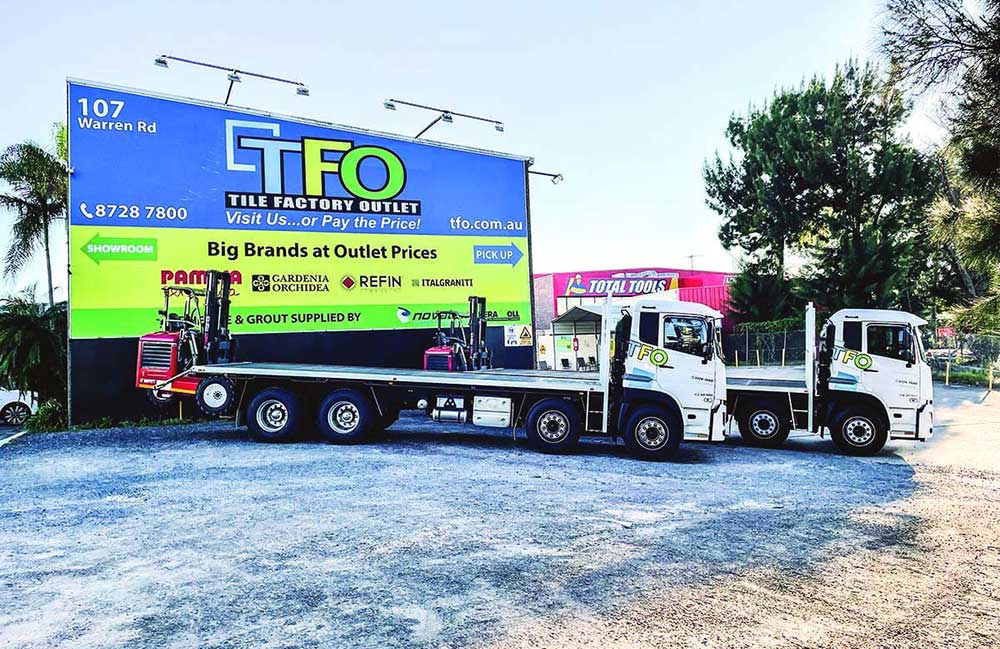 When many companies have scaled back and reduced stock imports, battening the hatches against soaring ocean freight fees, Tile Factory Outlet (TFO) in Sydney, Australia, planned to capitalize on the construction boom and increase their orders.
Australia's largest tile store owners rely on sub-contracted drivers and transport operators, dispatched from a central computer with a sale to each driver, who deliver tiles, natural stone and outdoor pavers around the greater metropolitan cities and beyond.
Payload and productivity matter for those sales and a long day of delivering up to 14 pallets weighing up to 13.5 tonnes is exhausting. So when operators noticed significant gains in payload, productivity, safety and fatigue management with a pair of recently delivered UD Quon 8x4S and UD CG420 trucks equipped with Moffett forklifts, it was a revelation.
The new trucks have a longer wheelbase for increased capacity, a skin that improves tare weight, standard diff locks and a low centre of gravity, plus next-generation safety features. They also come equipped with a tray and a Moffett truck-mounted forklift, and the combination is a game-changer for them.
The Moffett forklift is integral to the truck's delivery process. Park the UD truck on the street during deliveries and use the Moffett for site access. No idling. No worries. And the truck engine is off while using the forklift, significantly reducing fuel and making operation more economical.
The addition of a Moffett 4-way multidirectional and low-height models with their UD trucks has also had another enormous benefit for drivers. It avoided the need to enter driveways, decreased the time between jobs (more jobs, more income), and allowed drivers to charge a premium to their customers, who prefer the security and convenience of having their tiles delivered right into their homes, yards and garages.
At the end of the day, TFO's drivers not only love their new trucks with Moffett forklifts. They are also more productive and profitable, feel safer, less tired, have more time for customers, and, as one driver puts it, much more agreeable.