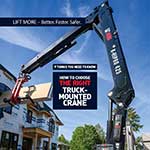 WHAT YOU SHOULD KNOW BEFORE BUYING A TRUCK-MOUNTED CRANE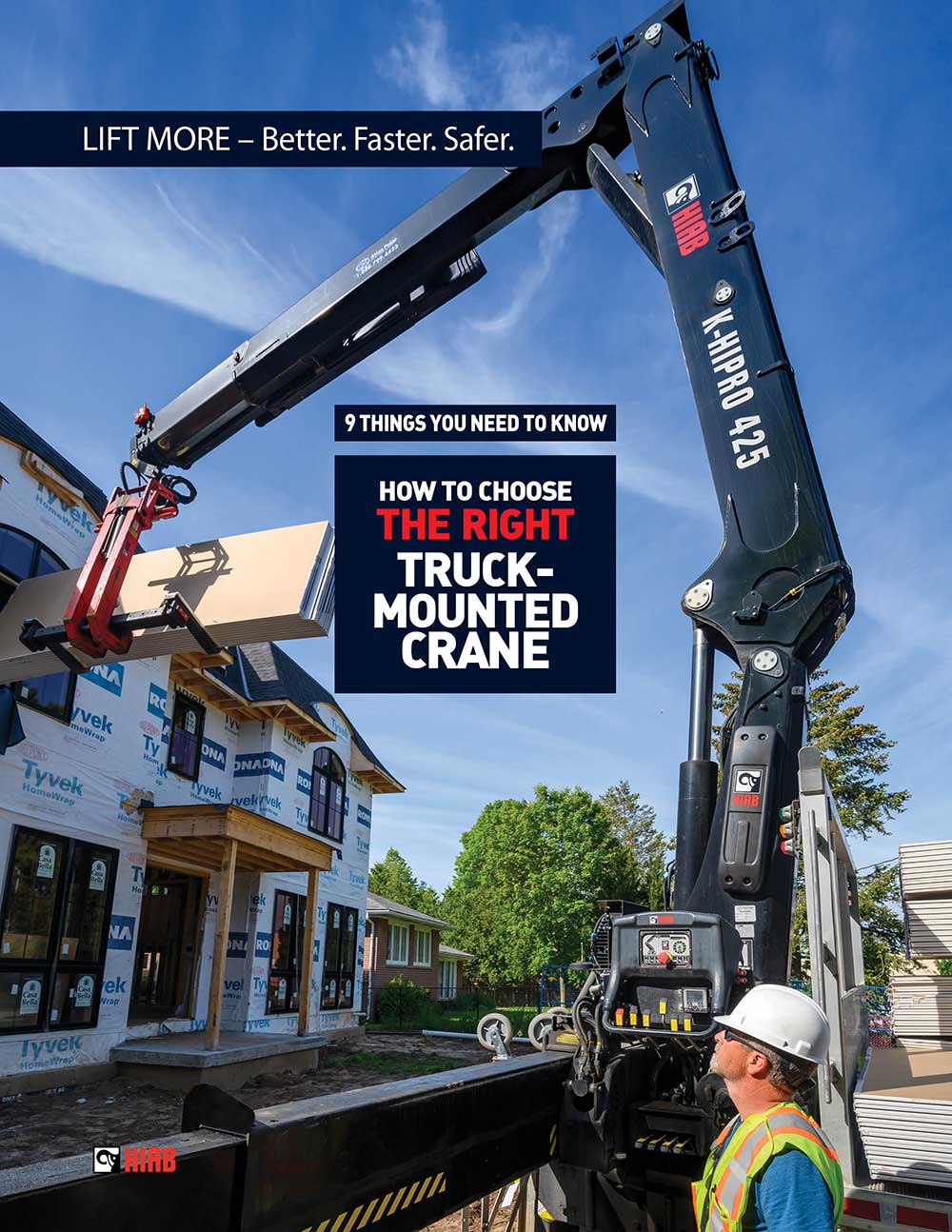 If your business delivers products out there or up there, truck-mounted articulating cranes can be an essential piece of equipment. These cranes range in capacity, reach, control, safety and performance features to lift heavy loads and deliver your materials on the job site. Also known as knuckleboom cranes, they're designed to be durable, highly manoeuvrable and have a power-to-weight ratio that maximizes payload while working in tight spaces. They're easy to operate and ready when you need them – wherever you go.
Truck-mounted cranes are a common sight on construction, industrial, landscaping, forestry, railroad and municipal job sites – delivering almost anywhere that material needs to be lifted off the truck and positioned elsewhere. They differ in capacity, power and control from model-to-model based on application, such as heavy lifts right off the truck deck versus a long horizontal reach for handling forming cages. Some are customized for specific tasks, like the addition of a grapple saw for topping large trees.
Purchasing heavy equipment like articulating cranes can be a confusing process. With so many models and options, you want to know that you're getting exactly the right equipment for your jobs and more value for your money. So how do you choose?
When choosing a truck-mounted crane, you need to start with your truck – its Gross Vehicle Weight (GVW) is the foundation of your package. Consider where your crane should be mounted and how that affects capacity – let's talk about that. How much capacity do you need? How far or high do you need to lift your loads? How close to the truck will you be working? Then there are questions around your needs for operator licensing and training. And, of course, your specific needs for precision, performance, remote control operation and specialized accessories to make your job more efficient and easier.
Ask yourself some basic questions before talking to a sales representative. It will help ensure that you understand what's available, what customizations can be had, and choose the ideal truck-mounted forklift equipment package to meet your particular needs.
Before investing, download this simple free ebook to help you with the nine things everyone should know before buying a truck-mounted crane.