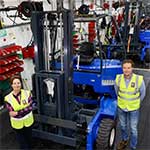 €50 MILLION MOFFETT FACTORY OF THE FUTURE GREAT NEWS FOR CANADA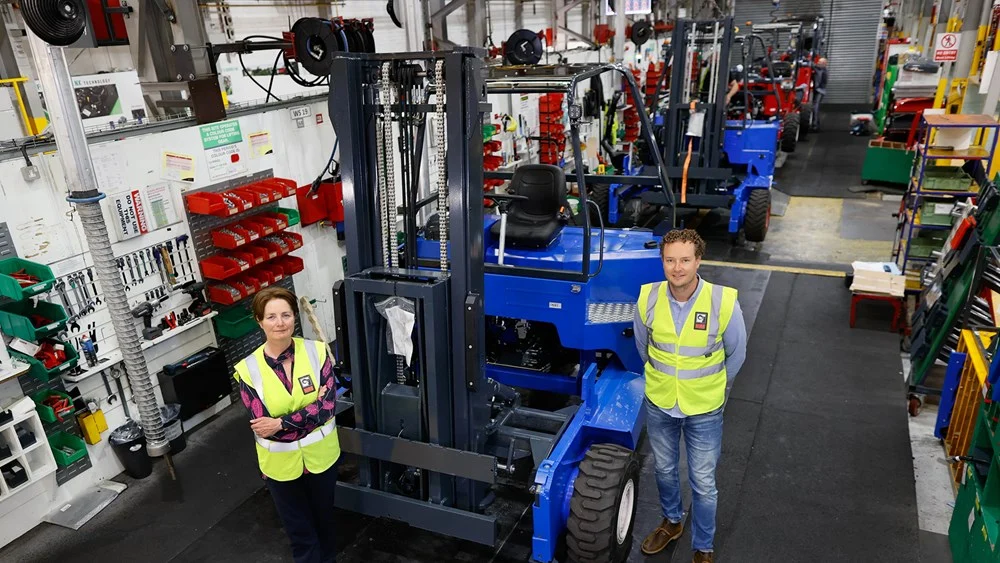 In 1986, HIAB launched a three-wheeled all-wheel drive compact forklift that could be transported on the back of almost any truck or trailer and took up no loading space. The Moffett Mounty revolutionized the transportation industry and forever changed the way we made materials deliveries. Atlas Polar introduced the Moffett truck-mounted forklift to Canada shortly after.
Today, over 75,000 Moffett truck-mounted forklifts are on delivery in construction, waste management, recycling, forestry, fire rescue, agriculture and landscaping. The global demand for more of these award-winning machines has reached record-breaking heights. HIAB has responded by announcing a €50 million investment in the Moffett 'Factory of the Future' in Dundalk, Ireland.
The Factory of the Future, operational in 2023, will include a global hub for Moffett manufacturing operations, innovation and R&D. Its design will employ the latest environmental and engineering design solutions to minimize carbon dioxide emissions, in keeping with HIAB's committed position as a sustainable manufacturer. Its research will be at the forefront of new product development and build on intelligent solutions for electric vehicles, connectivity and other innovations to meet changing needs.
HIAB's €50 million investment is fantastic news for the company, for Atlas Polar and our customers. The new state-of-the-art factory will add 100 new manufacturing jobs and a further 100 new construction jobs to the area. More than 400 skilled staff will be working on-site at the factory to provide Moffett truck-mounted forklifts to dealers in Canada and other major markets to even better serve our customers.