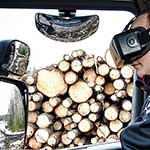 VIRTUAL REALITY IS NOT JUST FOR GAMING ANYMORE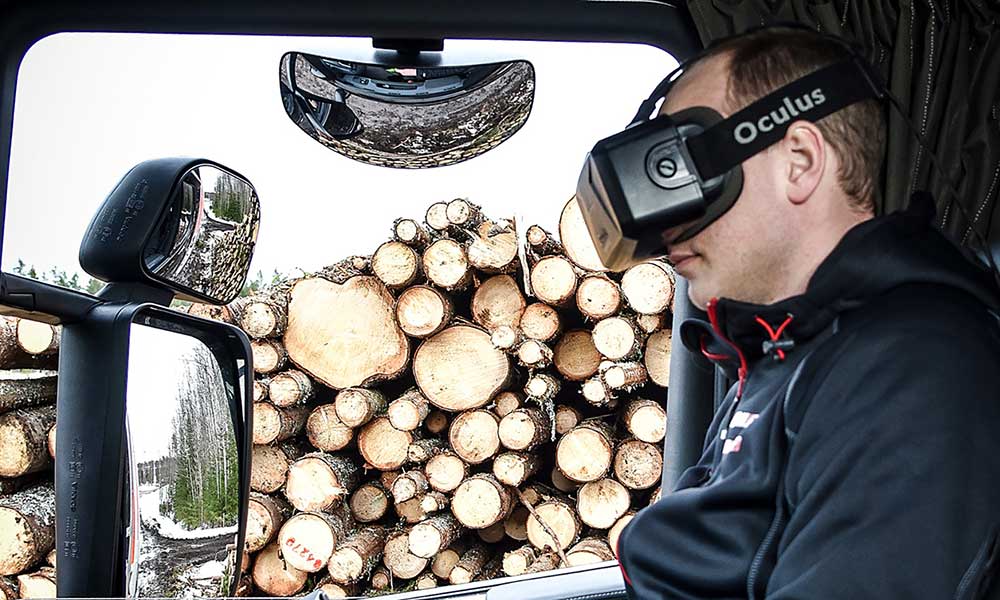 Virtual Reality (VR) puts you intensely, right 'in the moment' in any situation. It makes you hyper-aware of everything around you. So it only makes sense that this exciting technology has been brought to bear for heavy equipment cranes in highly sensitive operations like forestry, railway and recycling. And it only makes sense that HIAB came up with the idea to apply VR to that application and made it work.
HiVision™ LOGLIFT is the first timber crane to be controlled by Virtual Reality – ever. From the safety and comfort of the passenger seat, operators direct this truck-mounted crane with the help of an impressive 270-degree field of vision and heightened visibility. But VR does more. It saves up to 400 kg in weight by eliminating the need for an additional crane cabin. The result? Dramatically increased payload, profit and driver safety.
HiVision™ is just one of an entire range of heavy-lifting, high-performance HIAB family of specialized truck-mounted forestry, railway and recycling cranes. They feature a host of other innovations and customizations, as well, to maximize productivity, safety, long-life and rugged durability. Of course, LOGLIFT truck-mounted cranes boast all the other state-of-art features found on every HIAB truck-mounted crane as well, so it was in the ranks of the world's leading truck-mounted crane brand. The addition of HiVision™ virtual reality technology puts it over the top.
Strength, efficiency, performance, precision, rugged reliability, and maximum payload for everything from full-length harvesting to delicate energy forestry and specialized railway logic – LOGLIFT cranes deliver it all and we're excited to carry them. Ask us about HiVision™ for Multilift truck-mounted hooklifts as well!
The entire line is now available across Canada from Atlas Polar. It's a name you know, you depend on, and Canada's #1 heavy equipment sales and service network.