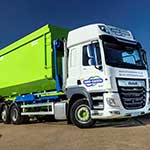 MULTILIFT ULTIMA IS SHREDDING THE WASTE MANAGEMENT INDUSTRY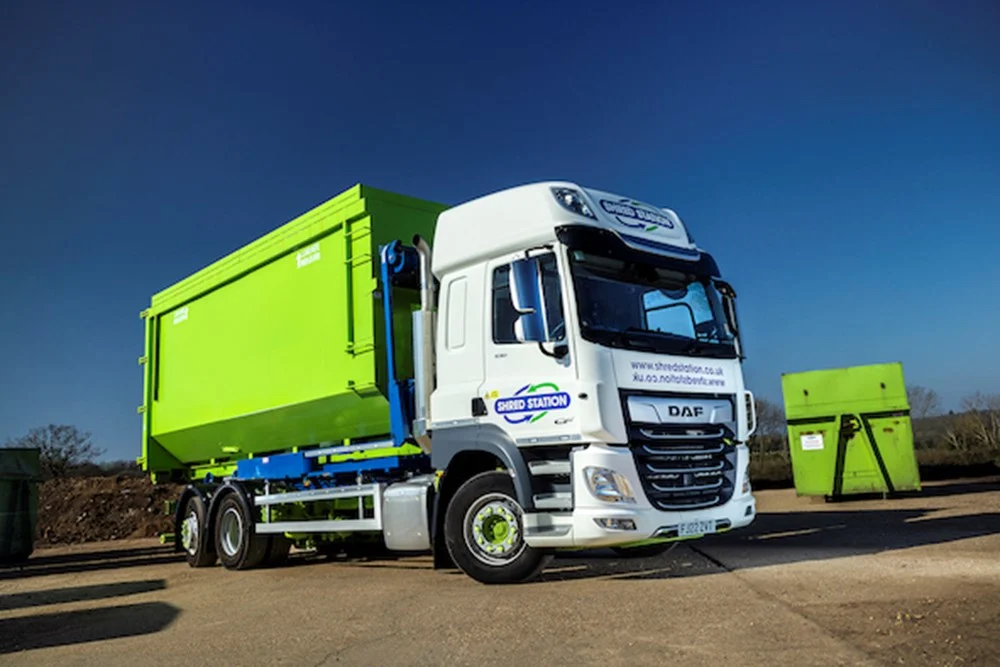 When a huge waste management company like SHRED STATION says that HIAB and the Multilift Ultima 24S hooklift were "our natural first choice," it says a lot. The award-winning shredding specialist and the UK's largest independent provider of secure, confidential waste destruction and disposal services made this sliding hooklift system SHRED STATION's choice to expand its 70+-strong fleet not just once but four times in the past eight years.
Why? Many great reasons. According to Simon Franklin, Managing Director of SHRED STATION, it is "second to none and jam-packed with features that ensure performance, reliability and efficiency," according to Simon Franklin, Managing Director of SHRED STATION. These are three things of the utmost importance to any business and its customers and why SHRED STATION continues to go back to HIAB."
Those jam-packed features include HIAB Sequence Performance™ technology that enables a single lever movement to control automatic sequencing for loading, unloading and tipping, HiVision™ camera-guided technology, advanced connectivity and a proprietary integrated weighing system with intuitive touch-screen controls. Multilift sliding hooklifts require almost no maintenance and have the highest resale value of any truck-mounted hooklift in any industry.
SHRED STATION chose the MULTILIFT Ultima 24S truck-mounted hooklift fitted to a DAF chassis. Its 24-tonne capacity, outstanding performance, and reliability will support SHRED STATION'S nationwide operations, easing the load off existing routes and vehicles delivering and collecting skips to and from its established customer base and help to further shred the industry for years to come.