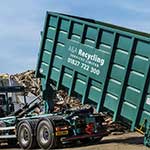 THIS RECYCLING COMPANY WASTES NO TIME INVESTING IN EXPANSION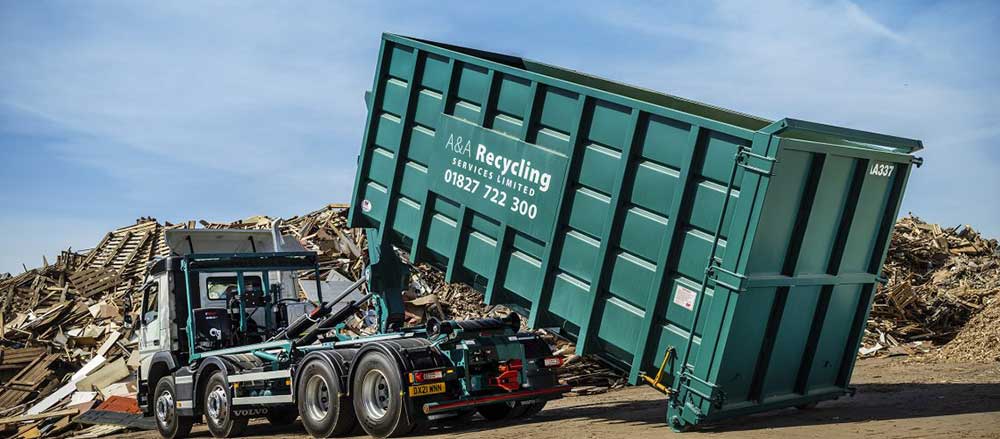 In Canada and around the world, the pandemic has been a growth catalyst in the waste management sector. In the Midlands, U.K., A&A Recycling Services (part of national firm A.W. Jenkinson Group) has not wasted the opportunity. And they chose HIAB and Multilift to help them meet the growing demand.
A&A Recycling Services play a significant role in wood waste management services in the region. They collect and recycle the waste into biomass fuels, construction materials and animal bedding.
Its fleet includes a range of 44-tonne vehicles with up to 85 specialized trailers. To that, they've now added their first eight-wheeler Volvo FMX 8×2 chassis and fitted them with Multilift truck-mounted hooklifts.
Why Multilift? "Before investing, we made a detailed assessment of quality, longevity and efficiency of the product," said Alan Pepper, Transport Manager of A&A Recycling Services.
Sourcing and training operators was a concern for the company. Investing in new equipment also meant recruiting new operators. And that meant training. What stood out in the decision to partner with HIAB and Multilift was their resources. The simplicity and easy accessibility of HIAB's well-rounded package gave operators all the information they needed at their fingertips to do the job and respond quickly to customer demand. And A&A operators were amazed at the speed of operation. These were both big time-savers and made good economic sense.
Sustainability was also an essential factor in choosing specialized Multilift truck-mounted hooklifts. The company quickly realized the benefits of their fuel-efficiency thanks to the engine speed settings for the PTO. And HIAB's focus on promoting sustainable operations and corporate responsibility aligned with A&A's.