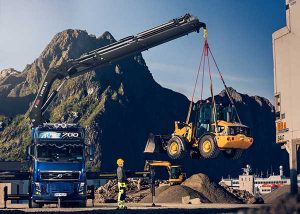 The X Hi-Pro 658: Extra Power Close By – Where You Need It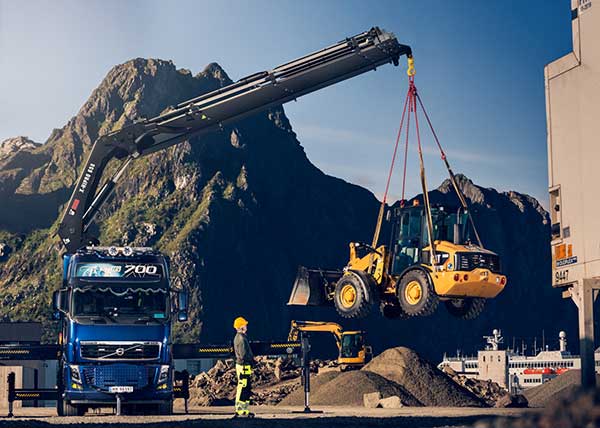 Cranes in the HIAB high capacity range are more than just big with a heavy capacity. They're also the strongest and toughest cranes around. And when you're working in tough conditions where you need that extra power right up close, the HIAB X HiPro 658 is the crane you want on the job.
Short Boom Powers Heavy Lifting Close To The Truck Bed
It's a compact 'light' heavyweight with a short boom with a perfect weight to capacity ratio that lets you lift a heavier payload close to the truck. It's made to order for lifting heavy, bulky materials close to the truck bed – a plus in all kinds of industries.
$$! New Features Save Up Thousands Of Litres Annually
The HIAB X HiPro 658 has a 58 tonne capacity, a parallel outreach of 17 metres, and enhanced features to increase performance and durability and make it easier for the operator control. It's more precise, and faster than ever before, thanks to a new control valve that delivers higher oil flows. Add a variable pump to deliver the perfect oil flow for the needs of the operator and keep oil temperatures low. And with the HiPro control system, you've got incredible efficiency, optimal fuel consumption and fuel savings that can add up to thousands of litres each year. Good for you and good for the environment.
And Add Stability, Power + Ease Of Use
Other unique features include a chain-driven stabilizer span, hydraulic easy-tilt stabilizer legs, optional VSL+ that automatically regulates lift capacity in relation to stability, and the new Load Stability System (LSS), that makes lifting smooth and stable. Plus an integrated sub-frame, base-mounted oil tank and fully integrated, hydraulic easy-tilt legs make for faster installation.
Like the rest of the new HIAB high capacity loading cranes, it's designed to be powerful, fast and easy to set up, safe and simple to operate and cost effective. And after a reputation for quality that spans 70 years, it's no surprise that the HIAB X HiPro 658 will become synonymous with 'loader crane. In many parts of the world, HIAB already holds that distinction.
Of course, you can't stay at the top of your game without incredible service. Backed by an outstanding Canada-wide service network, the HIAB X HiPro 858 is in a class of its own.