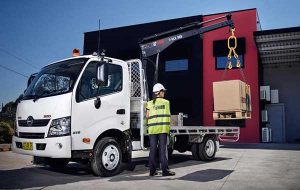 The HIAB T-CLX 009: A Pocket-sized Powerhouse Made Your Way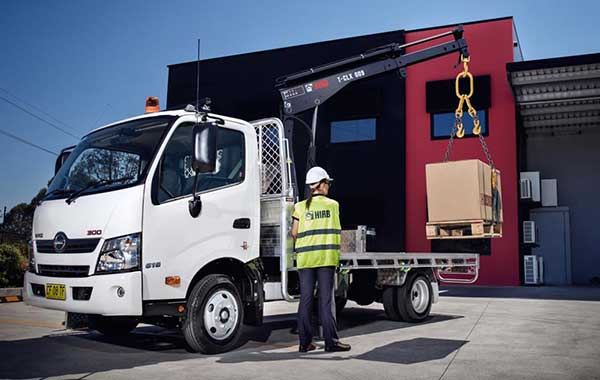 Who needs to hire extra help to handle backbreaking loads? Not you! All you need is the new HIAB T-CLX 009.
The smallest of HIAB's new lightweight T-series cranes, this little gem weighs only 130 kg and folds up small enough to fit comfortably beneath your pickup cover. But don't let its small size fool you – the T-CLX 009 is a pocket-sized powerhouse. It unfolds to an outreach of four metres, from where it can hoist 240 kg, or a whopping 870 kg when in close.
And that's not all. Like the rest of our HIAB T-series light-range models, the T-CLX 013, T-HiDuo 013, T-CLX 018, T-HiDuo 018, T-CLX 022, T- HiDuo 022, T-CLX 023, T- HiDuo 023, T-CLX 029, T- HiDuo 029, T-CLX 038 and T- HiDuo 038 the HIAB T-CLX 009is a completely new kind of crane – and it's all about you. Their modular design lets you build the crane that best suits your needs – choose your control type, choose your capacity, choose your options. 1-2-3 – It's as easy as that! And it's fast. Once you've defined what you want in your customized T-CLX 009 crane, it's quickly in your hands ready to get straight to work.
The new HIAB T-CLX 009 is one of the most practical pieces of equipment you'll ever own for your day-to-day needs. It's manually steered, but add an option, and it can easily be converted to remote control. You can also add another great option, Hybrid Drive™. Available on all T-series models, it lets you left while the truck engine is off – an energy cost saving feature that is great for the environment.
The T-CLX 009 It's great for companies that hire out construction tools or for use in community services – or who use smaller pickup trucks with smaller platforms. But whatever you move – from barrels to traffic barriers to gardening equipment – wherever or however often you move it, the T-CLX 009 is for you. It lets you get the job done, your way.