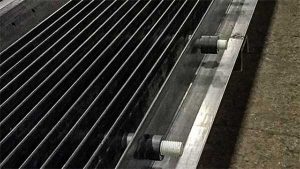 Ensuring uninterrupted water flow is a matter of trust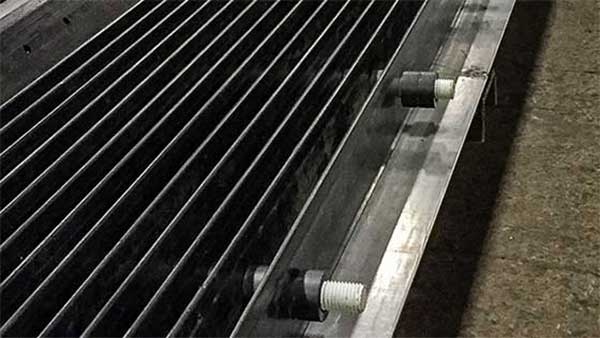 There's an enormous amount of money and resources invested in building and managing a waterways system. And there's an equally enormous amount of trust at stake in ensuring a steady controlled flow of water. Your business, your reputation, the environment and the many people your facility supports rely on it.
Whether you're in the pulp and paper or steel production sectors, or manage hydro, municipal water intakes or waste treatment plants, protecting that investment and maintaining that trust mean ensuring that flow is uninterrupted, safe, reliable and free from debris that can be catastrophic for the surrounding area – structural, backwater build-up, flooding, and bridge failures – and also for your bottom line. In hydro power plants, debris build up has led to substantial head loss and a dramatic loss of efficiency.
Steel trash racks are a viable option for some sites – but they can be subject to rust, vibration, deterioration from impact, and may need frequent cleaning to remove anchor ice, frazil ice, marine growth and zebra mussels. That's downtime, efficiency loss and employee risk you don't need.
Atlas Polar's new HDPE POLAR RACKS are taking the industry by storm and setting the standard for waterways debris management. Engineered to save time, money and labour, they give new meaning to the word efficiency: high strength, high density, high impact and lower cost. Plus they're virtually maintenance-free for a lifetime. Smooth, hard and non-porous, they resist UV damage, have low thermal conductivity, prevent frazil ice, anchor ice and destructive marine growth from forming, and won't rust – ever – even in salt water or other corrosive media. Radius lead and trailing edges lower resistance to keep water always moving.
Our lightweight HDPE POLAR RACKS are all about easy performance. We manufacture them using engineering-grade high-density polyethylene – one of the most versatile and durable thermoplastics commercially available. At only 25% the weight of their steel counterparts, POLAR RACKS are easy to ship, handle and install. And we build them to last. They come fully assembled so they take minimum time to install, can be customized to any length, width or spacing to fit your site, and they're backed by Atlas Polar's unparalleled service.
Atlas Polar has been a trusted name in waterways debris cleaning systems for over 40 years – manufacturing and installing Hydrorake, Hydrobrush and StopLog Lifter in some of the toughest conditions possible. And Atlas Polar is once again setting the standard for quality – our HDPE POLAR RACKS™ are as good as they get.
There are only two things that could make Atlas POLAR RACKS™ better. Combine them with Hydrorake®, trusted as the #1 debris removal system, and popular Polar Remote® Controls.
Because when you're staking your reputation, your bottom line and the safety of your facility on uninterrupted water flow, trust is everything.