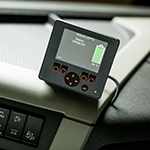 READY FOR TAKE-OFF: THE HIAB ePTO 44 POWER SYSTEM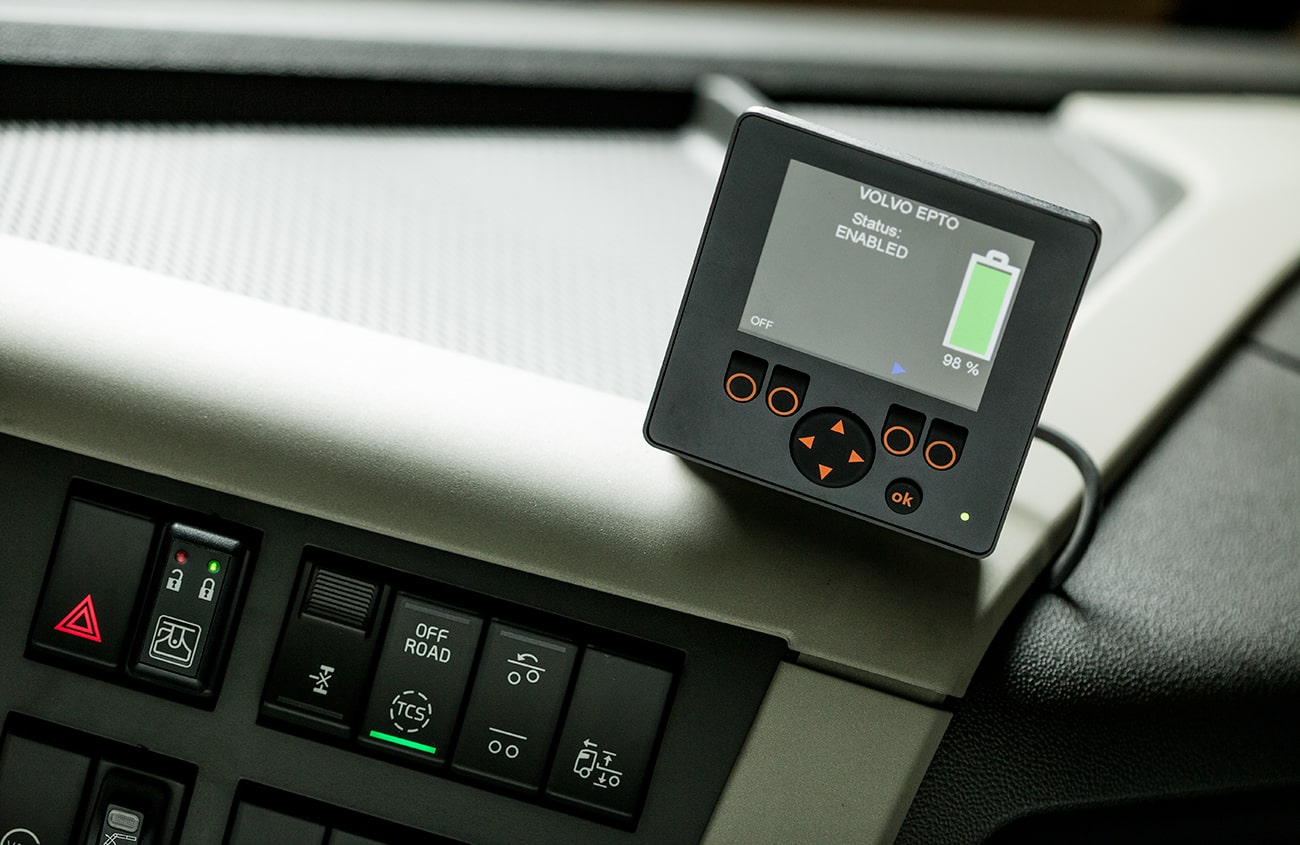 Five, four, three, two, one – TAKE-OFF! HIAB has launched the second-generation ePTO 44 (Electric Power Take-Off) system, and it's breaking new barriers.
The HIAB ePTO 44 electric power take-off system has more power and longer battery life with less weight. It's the perfect emission-free, exhaust-free, eco-friendly alternative to engine power that lets you log more hours on your vehicle. Compared to diesel, electricity reduces energy costs by up to 90 percent. The ePTO 44 improves on that as it even makes idling energy-efficient – it only uses energy to move the crane. And the pump shuts off automatically when not in use, saving more energy. It quickly starts up again with the touch of a control lever.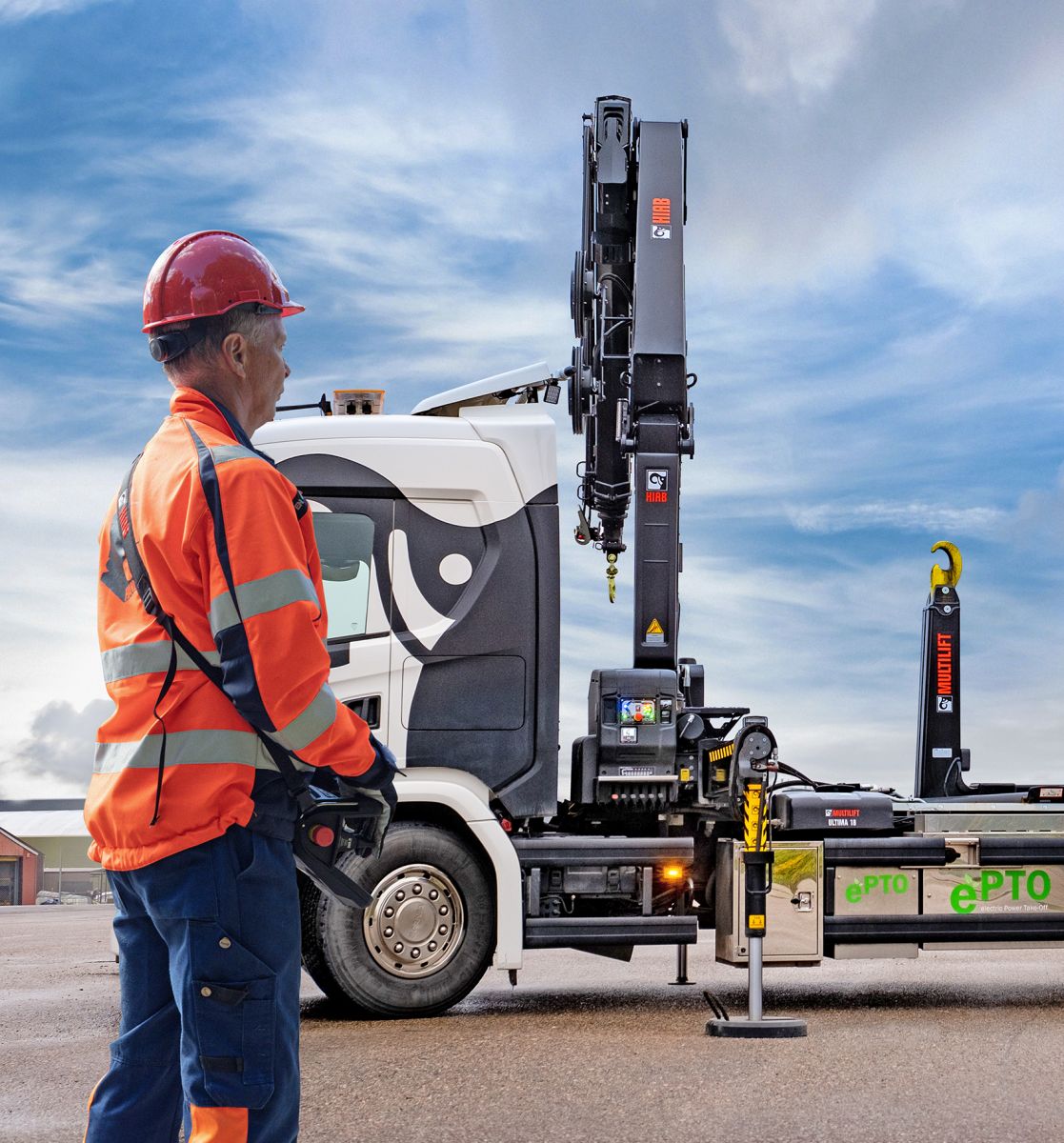 Addressing greenhouse gases is one of many reasons to go electric. The constant drone of the truck engine running all the time can be exhausting for the operator. The ePTO 44 plug-in system lets you work in blissful near-silence, so you are less tired at the end of the day and can communicate more safely and easily. It makes the work environment as happy a place as the world outside.
Everything else about the ePTO 44 is what you expect from HIAB, and more – capacity, driveability, reliability, ease of use – and operational response is even enhanced.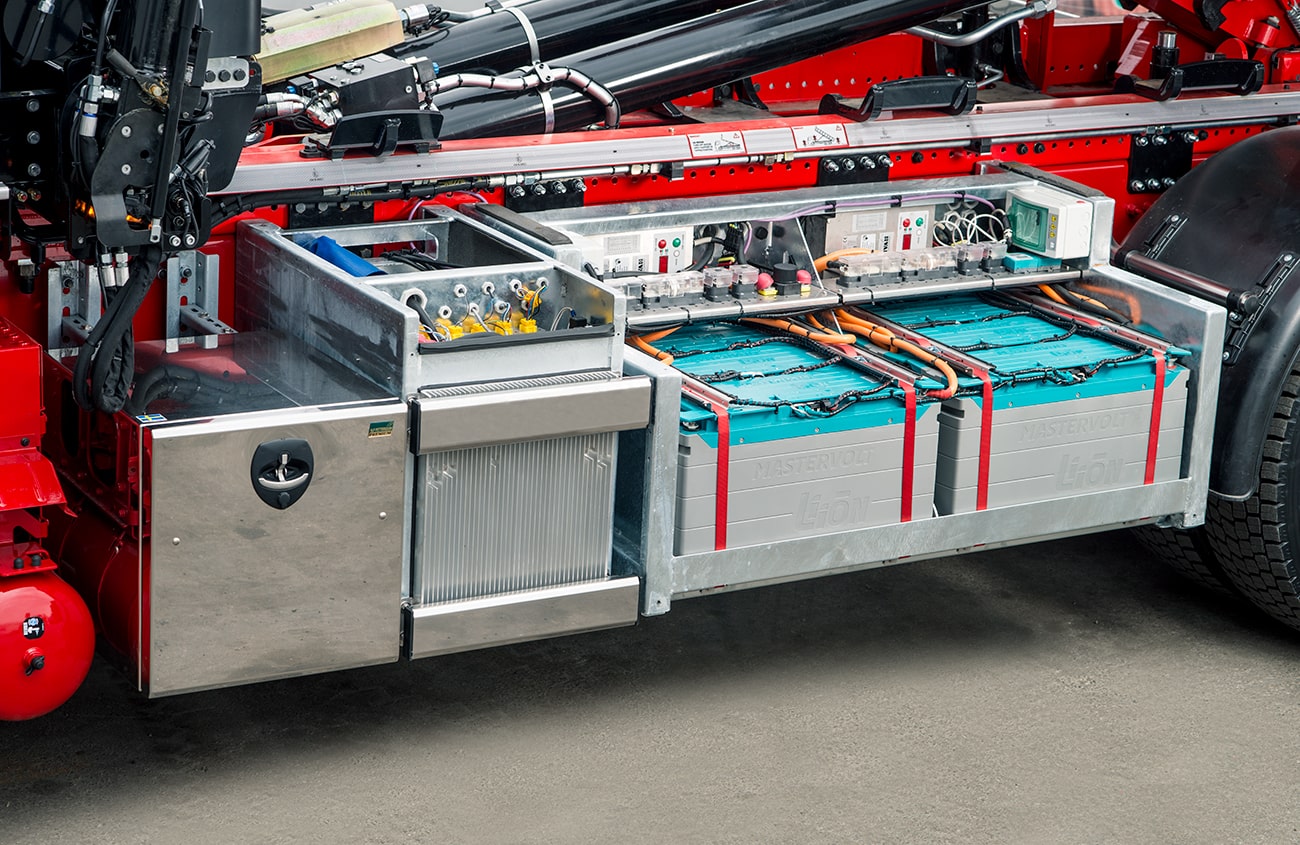 Work opportunities increase when noise pollution and emissions are off the table. The ePTO 44 electric power take-off system can plugged into any HiPRO truck-mounted crane and enables you to take your truck and crane on the job at indoor and tunnel operations, urban areas and other emission-restricted zones, as well as off-hour deliveries or areas where noise is an issue.
Look out, world! The ePTO 44 has taken off with a blast.