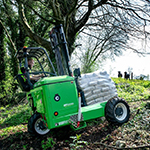 LETSRECYCLE! AT LEAST FOUR-WAYS TO WIN AN AWARD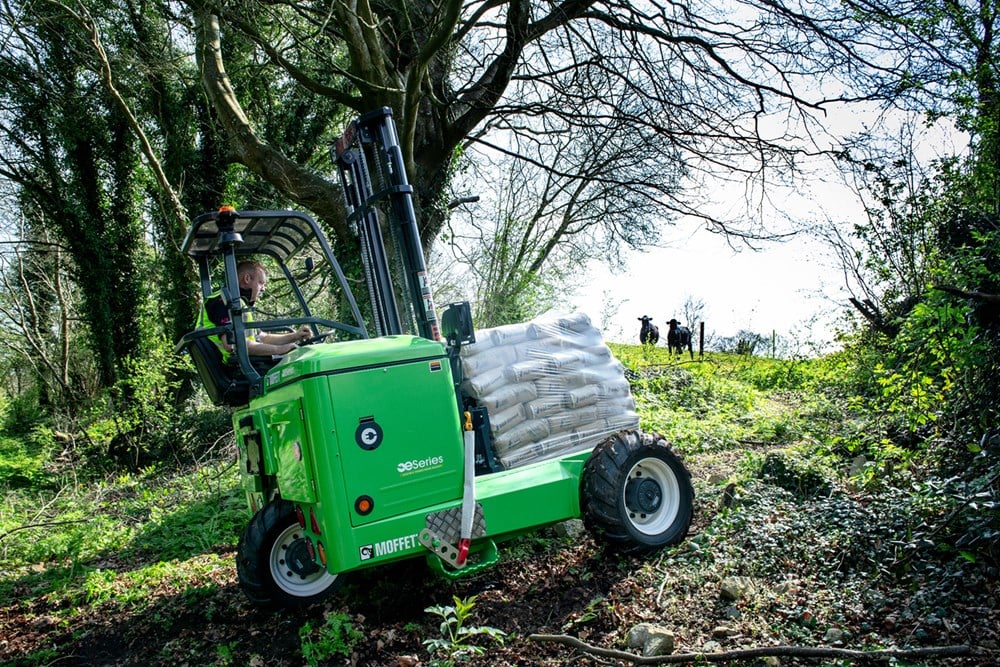 We can hardly keep up with all the awards the new MOFFETT electric truck-mounted forklifts are winning. But electric loading equipment is still a relatively new technology, so we think you should know about them. Awards in excellence and performance and innovation from recognized organizations say a lot. So do safety outcomes in crash tests conducted by renowned testing sites. The Moffett eSeries have them all – and they keep coming.
The Moffett E5 NX 4-Way truck-mounted electric forklift is the latest award recipient – named a winner in the RWM 2022 and Letsrecycle Live Excellence in Innovation Awards for recycling and waste management. What are they? A celebration of the most innovative products, services and technologies they believe will make the most positive impact on the resource and recycling sectors and one of the most prestigious events in the U.K. environmental calendar.
What's so special about Moffett's latest electric forklift model? The Moffett E5 NX is the world's first all-electric moving mast 4-Way truck-mounted forklift. Plus, like the award-winning E4, it has zero emissions, silent operation, lower service needs and health and safety benefits.
You can expect to save time and money. The Moffett E5 NX's unique mast extends at greater speed, making it easier for same-side loading (a capability unique to Moffett). At full charge, its lithium-ion battery can unload 60 two-and-a-half-tonne (5000 lb.) pallets up to 25 metres (82 ft.) from the truck. And running costs for the Moffett E5 NX save approximately 80% over diesel.
That's more than four ways the Moffett eSeries E5 NX 4-Way is a winner, but you get the idea. We expect the new Moffett eSeries will keep winning awards and finding more ways to win you over. And we'll keep talking about them.