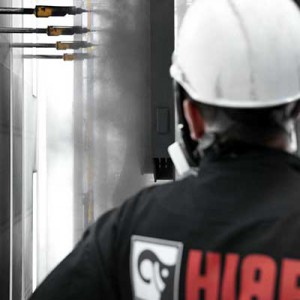 New nDuranceTM Heavy Equipment Protection from HIAB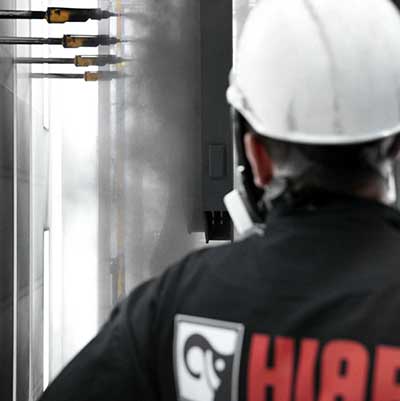 If you use heavy equipment on the job, you want it to be protected. Harsh working conditions will damage equipment over time, making it less efficient and more likely that you'll have to replace it. To get the most of your investment, it's important to find a solution to protect your equipment from day-to-day wear and tear. You may be excited to learn that HIAB has developed a great solution for this common problem, and it's called nDuranceTM.
HIAB has created an informative video that allows you to see the entire process. This video shows HIAB employees carefully carrying out the nDuranceTM process and provides perspective on the unique 3-layer protection, explaining the importance of each step in detail. To see the video, simply click here.
HIAB has set the standard for quality equipment protection. Simply put, equipment is more durable and long-lasting with the addition of a revolutionary anti-corrosion treatment. That means you can get more done in less time without having to worry about damaging your equipment.
There are lots of great benefits arising from the advanced nanotechnology used in the nDuranceTM process. One major benefit is that the process is environmentally friendly. The entire treatment is a 100% phosphate-free 3-layer protection against corrosion and harsh elements. The process is carried out in a way that saves energy and water, contains no heavy metals, and produces virtually no waste. You can feel good knowing that HIAB protects both your equipment and the environment.

The nDuranceTM treatment is performed in HIAB's new and impressive multi-assembly unit in Stargard Szczecinski, Poland.
The first step is the nano pre-treatment, which applies the first anti-corrosion layer – a super thin, chrome-free, nano-ceramic shield. This is done by using a dip tank to ensure that the treatment reaches all of the hard-to-reach cavities in the equipment for all-around protection.
Next, the equipment undergoes the e-coating process, using HIAB's high-tech approach. This is when the lacquer polimery coating is applied, which is important for next-level corrosion resistance. This new e-coating process can increase film thickness on the edges by up to 100% compared to standard e-coating, and allows the coating to be even and free of drip or sag marks.
The third step in the process is painting. This step applies a powder coating which creates a hard, durable surface when it comes out of the oven. The protective and mechanical qualities of this layer mean that it will stand up to even the most adverse working conditions.
It doesn't end here though, because the HIAB paint standards demand ongoing periodic testing of the treated crane parts before they're used to manufacture cranes. This is done in an external lab to test their ability to resist corrosion, adherence, and permeation. Advanced quality control means that you can be sure your equipment will be fully protected every time.
HIAB understands that their cranes are required to work in all types of environments, which often includes harsh weather. That's why it's so important for your equipment to by fully protected from corrosion. When you purchase load handling equipment you are making a big investment, and need to know that this equipment will really last.
nDuranceTM gives you the peace of mind and confidence in knowing that your equipment can handle whatever job comes your way. Click here to watch the nDuranceTM in action video now!