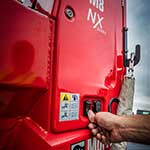 Moffett GroundStart® Unchains the Operator
GroundStart®, Moffett's forward-thinking start system, has forever changed the way you mount and dismount your Moffett truck-mounted forklift.
It's one of the latest round of innovations from Moffett that enhance safety and productivity, and it's a big one – saving you time and money on every job, and reducing the risk of injury. There's no longer any reason to get on your Moffett truck-mounted to release the transport chains.
And it's so simple.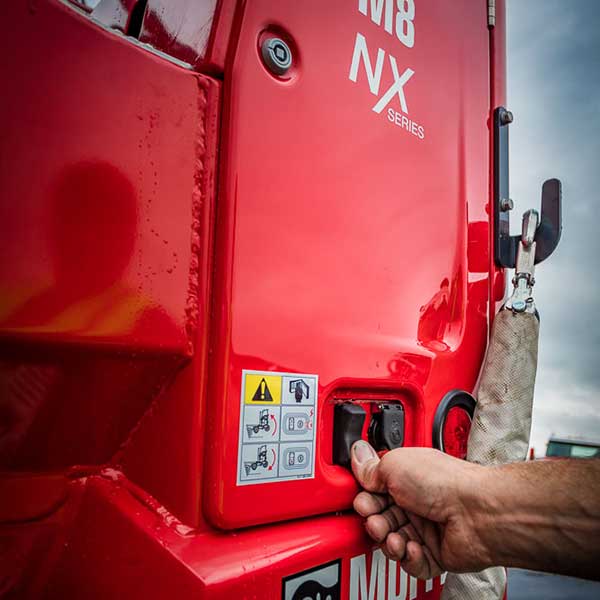 Turn the key fob and push the GroundStart® button – ergonomically placed on the side of the Moffett. Unhook the transport chains and lower the forklift. There's no need to climb on the forklift to connect or disconnect the chains. Just buckle up and go.
The GroundStart® control comes standard on all the new Moffett NX models, available in Canada. The only thing that could make starting your forklift easier would be to add Moffett's optional Remote GroundMount® system that lets you mount and dismount from the curb.
Start easier. Start safer. Start faster. It's the ultimate in load-carrying freedom.