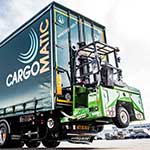 40 MOFFETT M4s. 20,000 REASONS WHY.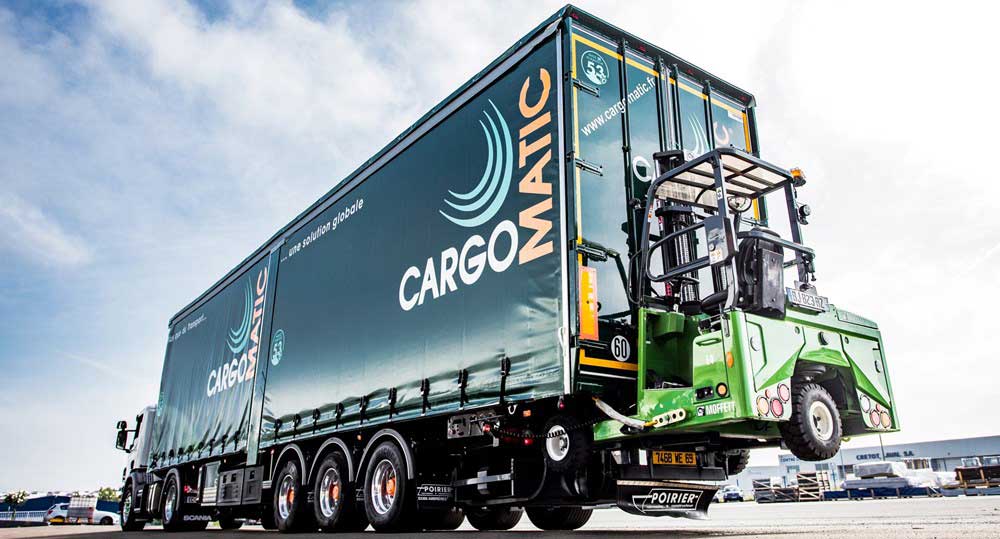 No matter where in the world you live and work, if you have trucks and deliver product, you face the same challenges: productivity, competitiveness, downtime, maintenance, but mostly, getting your deliveries to exactly where they need to get to, safely, in the least amount of time.
So while we live and work in Canada, we sometimes like to bring stories of how companies in other places have solved those same challenges we face every day. Cargomatic is one of those companies.
Cargomatic is a French logistics company specializing in last-mile logistics and technical transport. Over 15 years, they've grown from a small business to a fleet of trucks spanning the region with B2B institutional deliveries and an average of 20,000 home deliveries each year. And owner Arnaud Deniau credits their Moffett truck-mounted forklifts with their growth and success.
Cargomatic employs over 40 Moffett M4 truck-mounted forklifts to meet their customer applications' high demands and expectations, from households to high-tech settings like SNCF, France Telecom, and ERDF. Moffett's one-person, one-minute mount and dismount quickly puts their trucks back on the road, making more deliveries in less time. The use of Moffett M4-4-Way models makes it easy to navigate driveways, narrow laneways, busy urban streets, busy warehouses and tight spaces with ease. And their ability to select from a wide range of Moffett models and features provides all the flexibility they need to their product safely, exactly where it's required, regardless of the challenges posed.
Cargomatic prides itself on two principles: quality of service and environmental care. Moffett M4 truck-mounted forklifts are the perfect fit for both. They reduce costs, reduce staffing, reduce downtime, require minimal maintenance, increase productivity and profitability. They're nimble, easy-to-use, and reliable. They transport, mount, and dismount quickly and easily and can load and offload in any situation. In short, they're delivery efficient and environmentally friendly.
Those are reasons enough for any business.