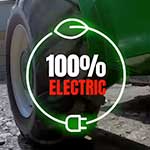 MOFFETT E-SERIES: THE FUTURE OF RED IS GREEN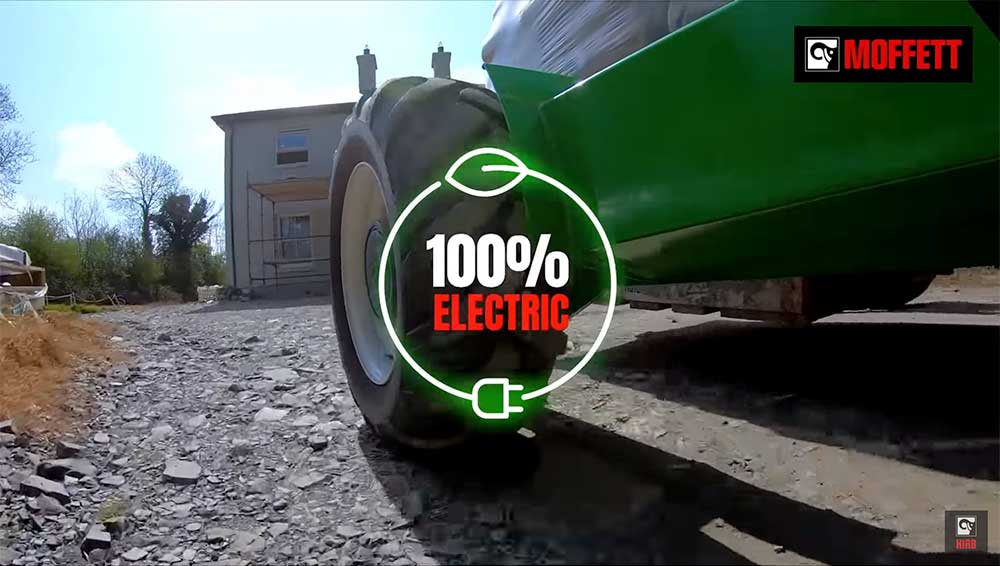 We love our Moffett's distinctive red colour. It's immediately noticeable, and we'll never change it. Visible on the back of trucks and trailers on our roads and on job sites across Canada, there are seas of Moffett red. But the future of our red truck-mounted forklifts, like everything else, is green.
Running costs, noise pollution, and environmental impact are all challenges to greening heavy equipment. But in 2014, Moffett solved those issues and launched the world's first all-electric truck-mounted forklift powered by Lithium-ion batteries. First out the door was a two-tonne capacity Moffett E4 20.1, delivered to a logistics company in France. The all-electric Moffett E-Series revolution had begun.
The range expanded. The E4 became the E4 NX, with a four-way steering option, so all wheels rotate 90 degrees. Then came the Moffett E5 NX – the world's first electric moving mast truck-mounted forklift. It delivers loads just about anywhere your customers want them – over muddy sites or rugged terrain, in tight city settings and even inside warehouses. It's ideal for moving loads from outdoors to indoors and back again.
New generations of electric Moffett truck-mounted forklifts feature the very latest battery technology, all-wheel drive and built-in connectivity with HiConnect™. E-series models are 100 percent electric, 100 percent emission-free and virtually noise-free. Moffett has improved the efficiency and battery life of the all-electric drive in its E-Series models. That matters as it powers everything from the motor to hydraulics and steering systems and makes operation entirely emissions-free. And with pantograph models, like the soon-to-arrive Moffett E-Series M5 50.3PL NX and M8 55.3PL NX models, nothing compares to the advantages of patented Lift Assist® arms when reaching for heavy loads across truck decks. They enable true same-side offloading – without the mast butting up against the truck or trailer, risking instability of the load and damage to the forklift. Watch the E5 NX in action.
All-electric E-Series Moffett forklifts have been winning award after award and proving themselves time and time again in the most rugged climates and terrain conditions. Moffett launched the latest in its electric truck-mounted forklift – the Moffett E8 NX in September 2022. They recently showed it off at the IAA Transportation Exhibit in Hanover, Germany, along with its siblings, the E4 NX and E5 NX.
The future of Canadian Moffett red is green. Stay tuned at Atlas Polar because they're coming this year!