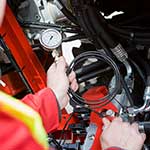 KNUCKLEBOOM MAINTENANCE AND CERTIFICATION – REQUIRED AND PROFITABLE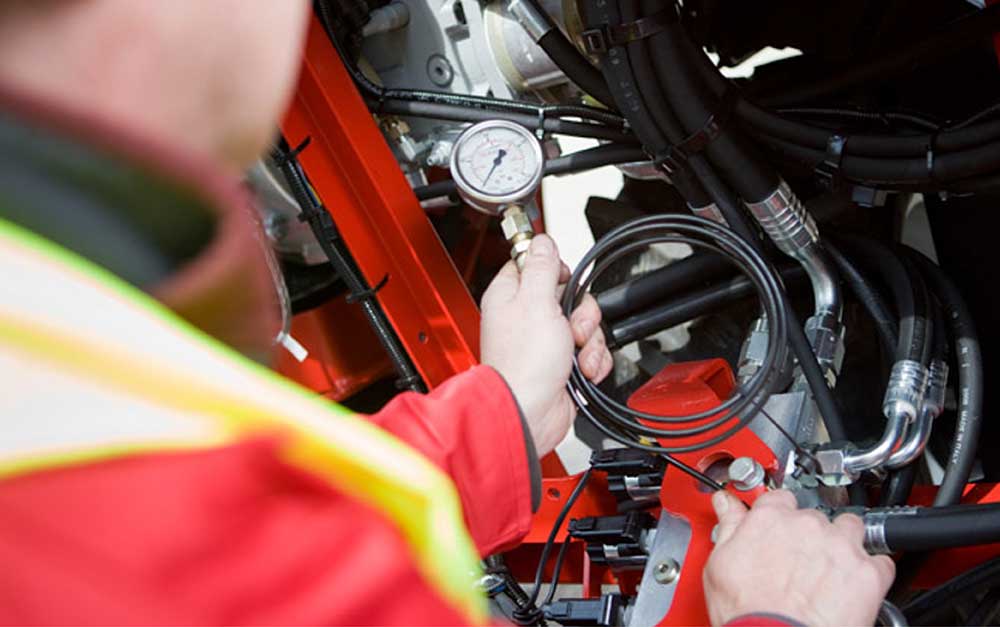 While Ontario's GDP is in steep decline, the construction sector has been going up, up, up! And it's predicted to continue. That's excellent news for Atlas Polar and our customers.
Our HIAB knuckleboom articulating cranes and Moffett truck-mounted forklifts are powering construction projects across the country and are everywhere on Ontario job sites. Downtime is never an option, but in a boom time like this one, ensuring your equipment is reliable, on the job and working at peak performance – all the time – is essential.
That comes down to a few things: equipment certification, preventative maintenance, well-trained operators, and, of course, choosing the right equipment to start. They add up to profits.
Manufacturers' guidelines and Occupational Health and Safety Act (OHSA) regulations require all knuckleboom cranes and forklifts to be certified to minimize health and safety risks. The law also applies to crane operator certification. In the case of forklifts, operators must be trained and authorized based on regulations and standards from the Ministry of Labour (MOL), Canadian Standards Association (CSA) and the OHSA.
Of course, choosing the right truck-mounted crane or forklift for your business matters. You're already on the job faster, safer and more efficiently with durable, reliable, low maintenance HIABs and Moffetts.
Preventative maintenance is essential. OHSA requires regular inspections, but it also makes sense to keep your equipment in peak condition, keep you safe, and meet manufacturers' warranties. And safety lapses can carry consequences. Atlas Polar and our sales and service dealers across the country are highly trained, experienced and knowledgeable about all regulatory and safety requirements. We'll help you with manufacturers' guidelines and provide detailed inspection lists.
Let's talk operator training. Operators and employers are under pressure to meet the expectations and demands arising from more sophisticated cranes, complex construction projects and busier job sites. It's not unusual to find that the crane operator is the most skilled person on the job site. If they're operating one of more than 60 of our HIAB truck-mounted crane models, they probably also received their qualified professional crane training from Atlas Polar. Our customers depend on us to ensure they operate their equipment safely and correctly and help identify potential risks to equipment and themselves – before they happen.
Regulations and guidelines surrounding heavy equipment certification, guidelines and operator training vary with the equipment. If you want more in-depth reading, check out this informative article in the fall issue of LBMAO Reporter.
And reach out to us. We've got the know-how and the willingness to help, so you never miss a beat.