Introducing the New HIAB XS 622 Truck Crane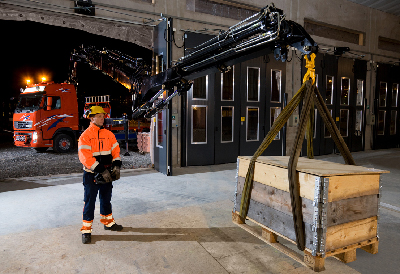 Even though HIAB cranes are the best in the industry, the company has found a way to make improvements. The new 58 tm HIAB XS 622 truck mounted crane incorporates the latest in HIAB technology and boasts many innovations:
The design of the full sequence cylinders has been refined to prevent jerky movements when the crane is extended or retracted.
A new type of side support on each boom extension provides more stability in the boom system.
New EO2 couplings with soft seal fittings minimize leakage.
With the HIAB Jib 150 X, the XS 622 offers a full 32 m of outreach. The jib itself can be angled at 25º upward.
Even with all of its innovations, its excellent reach, and its power, the XS 622 has a low weight and takes up little space on the truck, giving you more room for cargo.
The HIAB HiPro control system comes standard, as does the E-link system, "a kind of lever connection between the column and the first boom, as well as the first and the second boom. This is beneficial when lifting heavy loads straight up to high places, such as on scaffolding."
The specs on this crane have led HIAB to call the XS 622 "probably the best crane" they've ever invented. We'll explore more of the crane's features in our next post.
For more information on the new HIAB XS 622 knuckleboom crane, we invite you to read the product brochure on our website or contact a member of our sales team.