HIAB and Rally Racing in Comfort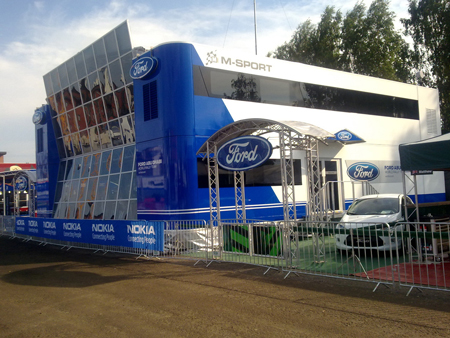 Ford Motorsport has inaugurated a new kind of hospitality facility for use at racing events, and they relied on a HIAB crane to assemble this unique building.
At racing events, factory teams need places to sleep. Teams also play host to media and other guests, and have staff to house. Ford Motorsport designed a new temporary structure that meets its needs for portability and easy assembly.
The structure consists of six semi-trailers (called pods). The pods are arranged in a horseshoe shape with three on the bottom and three placed on top to create a second level.
To position the pods on the second level, the company chose a HIAB crane with a lifting capacity of five tonnes at 18 metres. The results are pretty impressive, as the picture in the attached article shows.
The many varied applications of HIAB cranes never cease to amaze!