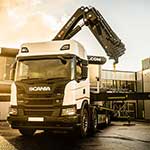 HIAB HELPING BUSINESSES RECOVER FROM COVID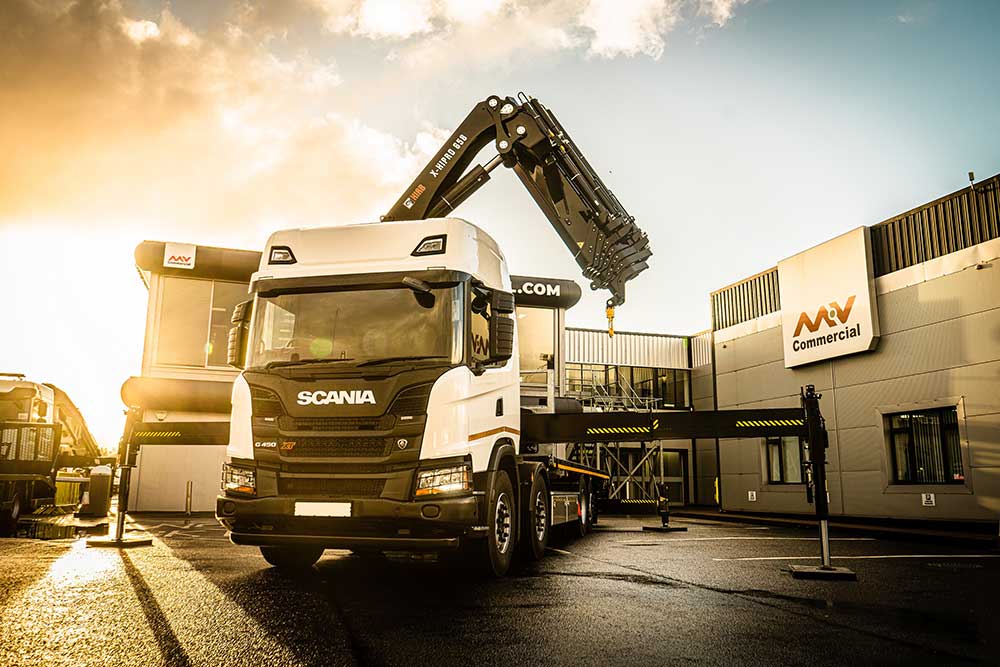 Covid-19 has challenged businesses all over the world. It's been even more challenging in the UK, where companies are also reeling from Brexit. So when MV Commercial, one of the UK's top independent commercial vehicle dealers, came up with a plan to help recovery and grow their company, we thought the story struck an interesting note that could help other truck sales and leasing companies find ways to get ahead of the curve as well.
MV Commercial chose HIAB to help bring that idea to reality. In a deal valued at over EUR 5.7 million, MV Commercial is installing 100 light, medium and heavy range HIAB articulating cranes on their fleet. This power-team of ready-to-go specialist crane units for sale and lease will provide their customers with top-end equipment that provides the best in safety, flexibility and performance, increased business choice and peace-of-mind throughout the UK Ireland as they recover. And the strategy will help MV Commercial grow its business to become the leading supplier in the region.
HIAB truck-mounted cranes have features that many of the cranes installed, like the HIAB X-HiPRO 658, will be equipped with HiConnect™ – just one of HIAB's intelligent solutions – that gives owners real-time insights into equipment use, operation and condition. Web-based dashboard ensures they are always aware of equipment status and can actively optimize performance, safety and avoid unnecessary downtime.
In these times, more than ever, we need to work together. The seeds of recovery are taking root around the world, so what better time than to jump on a great idea? Many businesses will be looking to rent truck and crane packages in increasing numbers. Equipping them with HIAB truck-mounted cranes will give customers more of what they need to get to work. It's a growth opportunity for commercial truck businesses and HIAB sales and service dealers across the country. Deals like this one also mean installation and service for years to come.
Great ideas are worth sharing. HIAB's UK new venture with MV Commercial reminds us all that the industry is primed for growth, and we're ready not just to recover but thrive.