HIAB Crane Used to Rescue Horse from Cesspit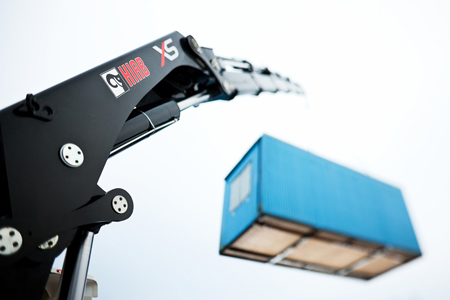 While HIAB cranes are known for their high performance in a number of industries, they are also increasingly being used for animal rescue operations. Just this week, a HIAB crane came to the aid of a hapless horse stuck in an out-of-use cesspit in the village of Wendens Ambo, Essex. The brick-lined cesspit, in this case, was empty and dry. While it is not known when the animal fell into the pit, a call to Newport's fire crew and South Woodham Ferrers' animal rescue unit was placed at about ten in the morning. In a little over two hours, the horse was safely lifted out.
The HIAB crane used by the firefighters played a crucial role in lifting the heavy beast, whose owner, a veterinarian, tranquilized the animal first. The horse had apparently fallen in after wandering off and walking on the concrete cover placed over the cesspit. The cover could not bear the horse's weight and collapsed, taking the animal with it. The horse was found neck-deep in the pit.
Such rescue tasks can be particularly stressful for the trapped animal in question, and in some situations, it may take several hours to get the animal out of its predicament. And when it comes to powerful land animals like horses, the emphasis is really on the heavy equipment like cranes to carry them out of pits. The HIAB-branded crane in this case demonstrated the precision, safety and performance that are characteristic of all material handling equipment from the manufacturer.