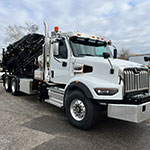 GET THE JOB DONE DAY-1 WITH WORK-READY PACKAGES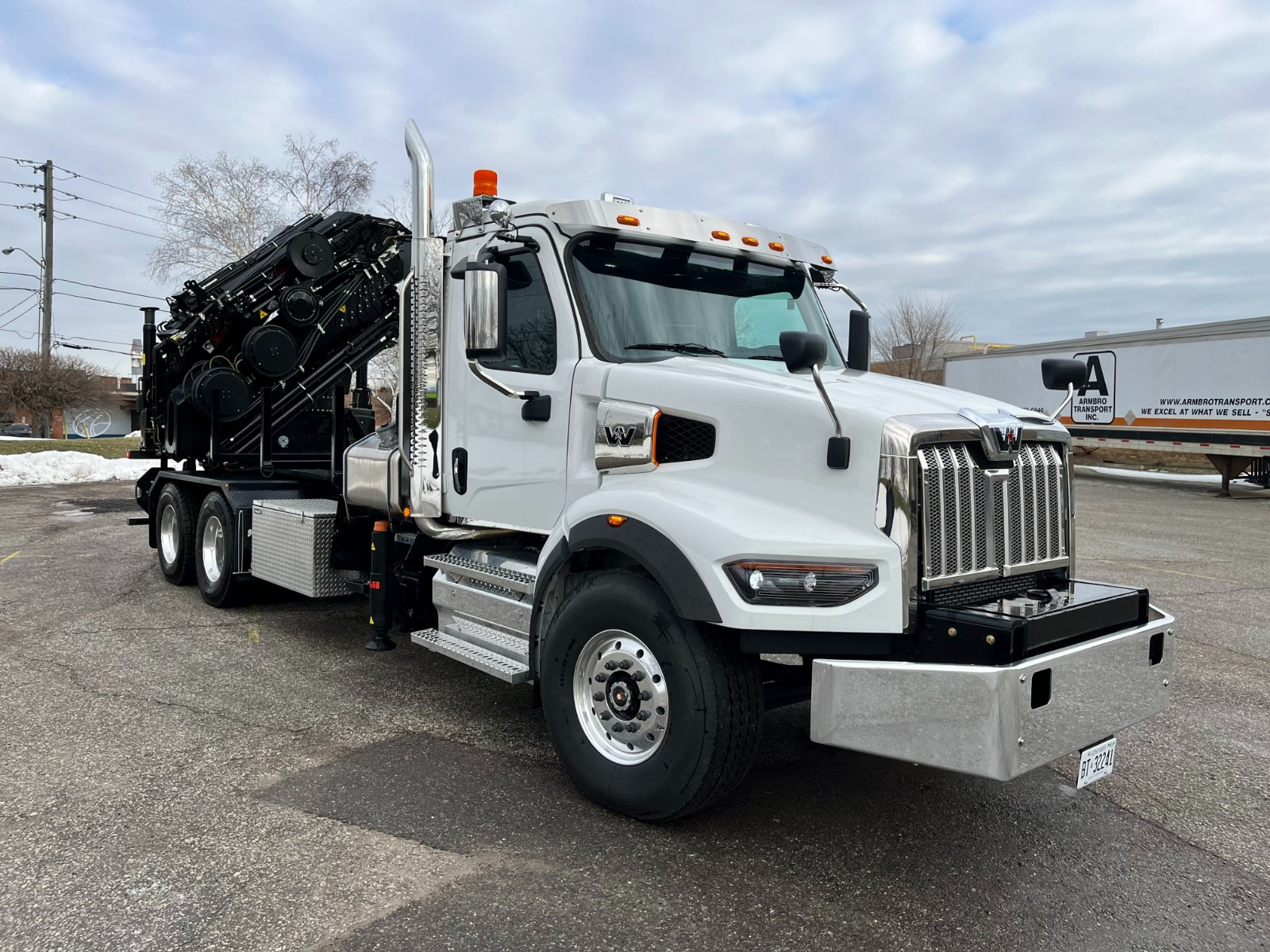 As a business owner, you've always kept an eye on the age of your equipment, business growth and direction, current and future needs, and fleet management. You make projections and plan and budget your investment in trucks, trailers, and the cranes, forklifts and hooklifts that mount to them. It's a good process – and it has always worked.
But, the challenges of the last couple of years have caught many business owners off-guard. The impact on supply chains has had a ripple effect that significantly affects the traditional purchasing process of buying trucks and truck-mounted equipment separately, then scheduling installation. Some businesses are waiting months, even years, to take delivery of trucks and some truck-mounted equipment and experience service delays with those parts sometimes hard to come by.
We anticipated the challenges these issues were about to rain down on our industry and decided to invest heavily in an extensive inventory of HIAB, Moffett and Multilift equipment and genuine parts to ensure a ready and reliable supply. Plus, we worked closely with Canada's leading truck manufacturers of light-, medium- and heavy-duty trucks and set up equipment packages configured for the needs of our customers – particularly in the construction sector.
Atlas Polar work-ready equipment packages combine your favourite HIAB cranes, Moffett forklifts and Multilift hooklifts with your favourite truck brands, like Western Star, Hino, International, Isuzu, Kenworth, Mack, GMC and Freightliner. New, pre-owned and demo truck packages are configured, mounted, tested, inspected and ready to work. Work-ready packages mean just that – no waiting. No delays. No supply chain worries. Purchase, drive off the lot and use your equipment on the same day.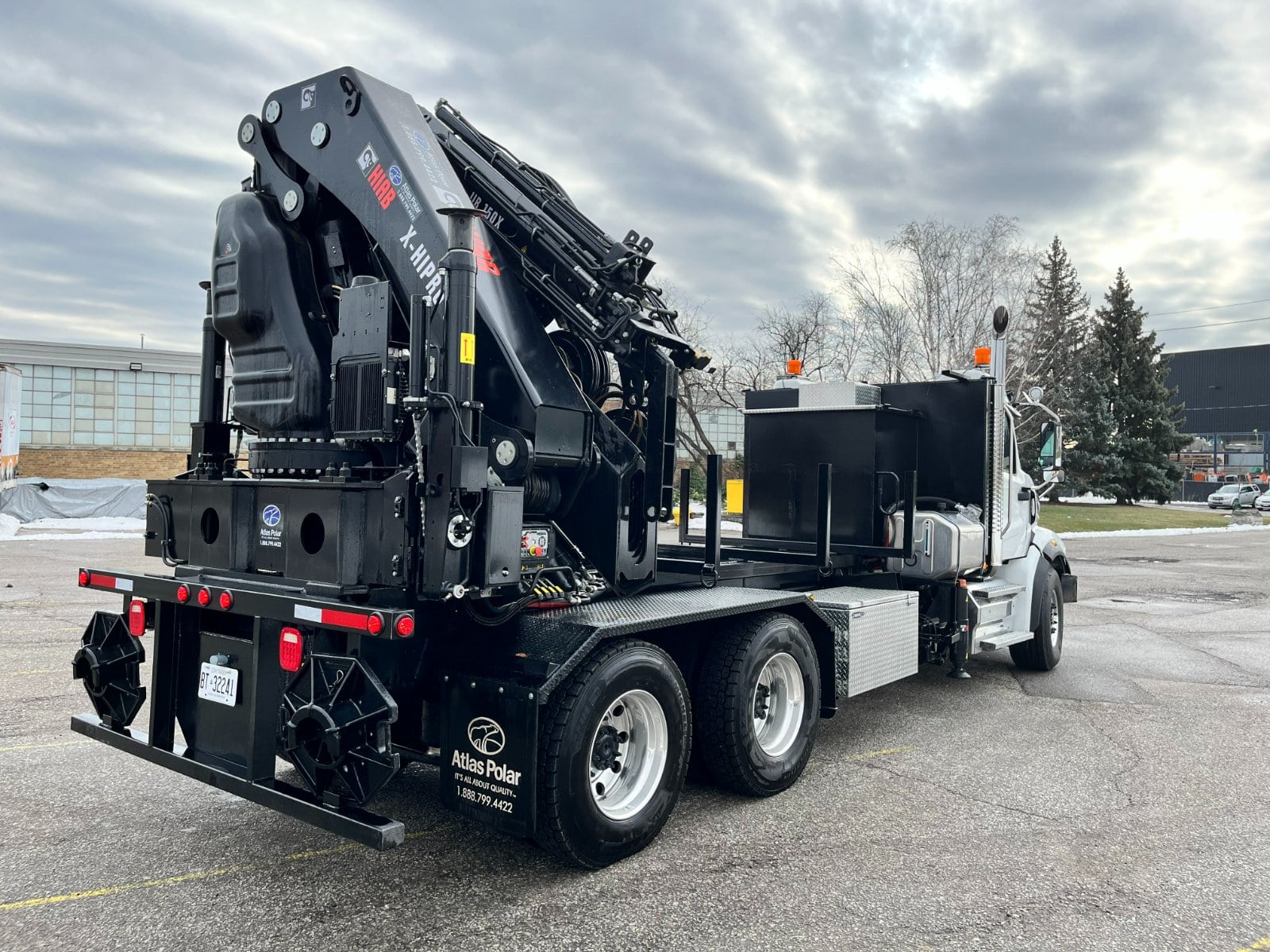 We are working on new incoming inventory all the time – and that's good because they are in high demand and sell almost as quickly as we can get them up on the new and pre-owned equipment sections of our websites. Once a package sells, we mark it sold and move it down. Occasionally, people ask us why we don't remove them from our page once they're sold. The answer is simple. Seeing the broad range of trucks, cranes, forklifts, hooklifts and configurations helps you can see what's new – and also what's possible. Even if the work-ready package you are interested in sells faster than you can move, there will be others right behind it.
For instance, for added delivery flexibility in some configurations, multiple pieces of equipment can mount on the same truck. Like on the new powerhouse package: the HIAB X088B-3 CLX & Multilift XR7N hooklift combination on a 2017 Hino 338 multi-purpose truck that sold recently. It's just one example of the value-priced new, pre-owned and demo packages offered by Atlas Polar.
Time is money. Adding a work-ready truck-mounted equipment package to your fleet or business starts moving your business forward on day one. And the faster you can get on the job site and on the job is like money in your pocket.
Other great package deals are popping up almost weekly at atlaspolar.com. It's worth checking in regularly to see what's available. They don't last long.