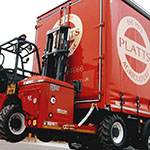 ELECTRIC MOFFETTS MAKING AGRICULTURE GREENER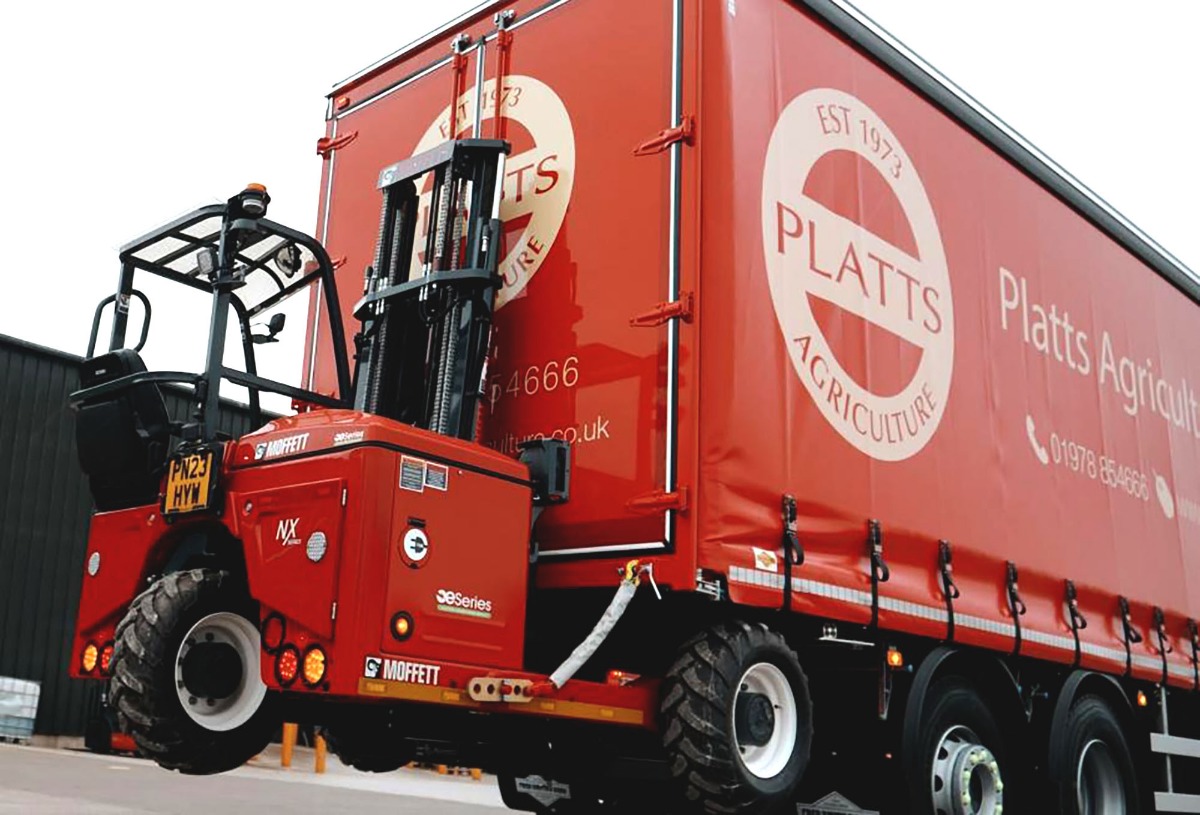 Economically and socially sustainable agriculture can enable farms to be profitable and contribute to local communities. Environmental stability, building healthy soil, preventing erosion, managing water management, carbon storage and biodiversity are core to the industry's future.
Industry suppliers like Platts Agriculture are committing to do their part by eliminating emissions and significantly reducing noise pollution. Platt is a market leader in animal bedding and cubicle conditioners for cattle, horses, poultry and pets, supplying farmers across the UK and Ireland.
Platts' customers range from local family businesses to large university research firms where engine noise and emissions are of concern. In 2021, they began the move to electric vehicles to achieve a more sustainable way of working. They have taken another significant step forward toward that goal by purchasing zero-emission Moffett eSeries all-electric truck-mounted forklifts. For group transport manager Tom Mortimer, the fleet upgrade was a no-brainer ­ a "win-win" to maintain service levels and lower Platts' environmental impact.
2023 is the 50th anniversary of the three-generation family business. They have been innovating and going from strength to strength, using sustainable methods not just in their factory but also in other parts of their business. Long a HIAB customer, the move to Moffett eSeries electric forklifts helps position them to make agriculture greener for the next 50 years.