Atlas Polar Introduces a Powerful New Look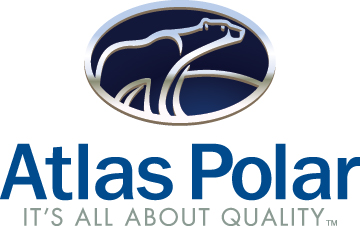 Notice anything different about our web site? We've got a new logo and tagline, designed to showcase the strength of our company and reflect the quality of the products we sell.
Our product lines include HIAB truck cranes, Moffett truck mounted forklifts and Multilift hooklifts—all recognized industry leaders. Their names are synonymous with quality, as is the name of Atlas Polar. When deciding on a new tagline, it was obvious that quality had to be a part of it.
For me, "It's all about quality" and the accompanying value proposition "The Atlas Polar Quality Edge" are more than just slogans. They are a direct reflection of our commitment to our customer current and new.
Our new logo is bold and modern, demonstrating our ability to respond to customer needs in a very competitive business environment and signalling our customers' continuing confidence in our company.
Our new Atlas Polar identity is being integrated into every visual area of our company, from our building itself to vehicle signage, advertising and, of course, our web site.
We are excited to introduce our new look and we look forward to delivering on our promise of quality in both products and service.