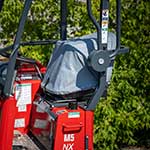 ATLAS POLAR EMPLOYEE BUILDS A BETTER SEAT COVER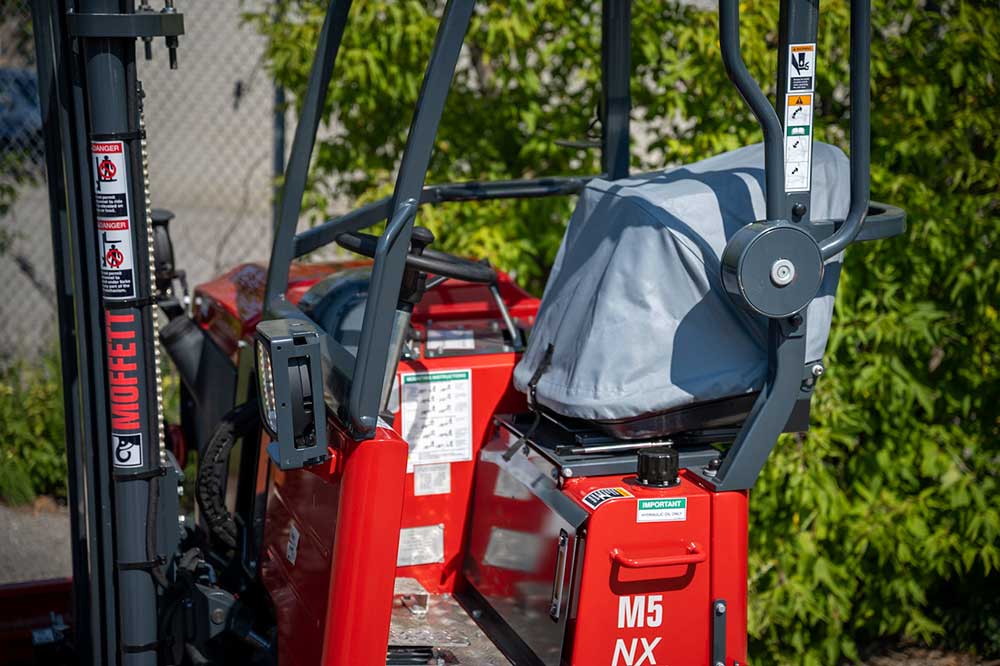 Sunny and hot, fair and foul weather, we get it all in Canada. And when you're working outdoors in all conditions, comfort matters. Cover n Go™ retractable seat cover was designed for Moffett forklifts by Greg Fraser, one of our innovative employees, and his wife, Debbie.
Greg has been part of the Atlas Polar family for 48 years. He takes his role as our After-Market Support Manager very seriously and is the observant sort. So as he watched forklifts on the roads and job sites, he noticed the ice build-up on their seat covers and saw first-hand what a problem that was to operators during winter. They would have to remove the ice even before removing the seat cover to get on the forklift, creating a slow, uncomfortable and unproductive start to the workday. Further, getting the standard cover wrap off the seat with the forklift mounted on the back of the truck was a challenge. And where would they store it once removed, he wondered?
These were great thoughts, and Greg Fraser was not just an After-Market Support Manager; he was an outside the box thinker who was used to solving unusual problems. So he talked it over with his wife to consider what they could do about it.
What other products faced this kind of challenge? Retail stores, for one, used a protective awning that could be rolled out and retracted to protect passersby from the elements. And baby carriages successfully used retractable hoods to keep little ones safe and dry. Why not adapt that idea for Moffett forklifts?
And the concept for the Cover n Go™ retractable seat cover was born. Greg and Debbie mocked up some ideas, sourced and evaluated different frameworks and materials, finally settling on those used for boat cover storage. Debbie's sewing skills finessed the design, and they even field-tested their idea on a trailer over a winter.
Greg and Debbie presented the idea to Atlas Polar, who agreed it could be perfect for their Moffett truck-mounted forklift models. In 2019, after four-to-six months of product testing, Atlas Polar launched Cover n Go as an optional accessory. Operators loved it so much we made it standard equipment on every new Moffett truck-mounted forklift! Not only that, but customers are purchasing additional Cover n Go retractable seat covers for the older units in their fleets.
Customers and operators love the easy single-handed operation, safety and ease of use (close Cover n Go open and close from ground level). And storage was no longer an issue as Cover n Go is attached to the seat. Seats stay warm and dry in winter, and cool and dry in summer, putting comfort first and prolonging the long-life wear of the seats themselves. And, as chipping ice, shovelling snow, burning hot and wet seats are no longer a problem, there's a big jump in productivity.
Moffett owners are happy, their operators are happy, and we're happy to support our fantastic staff and their equally awesome ideas. And Greg and Debbie? They're happy too, to see their idea helping operators every day.
Download the brochure here.