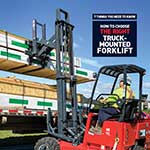 HOW TO CHOOSE THE RIGHT TRUCK-MOUNTED FORKLIFT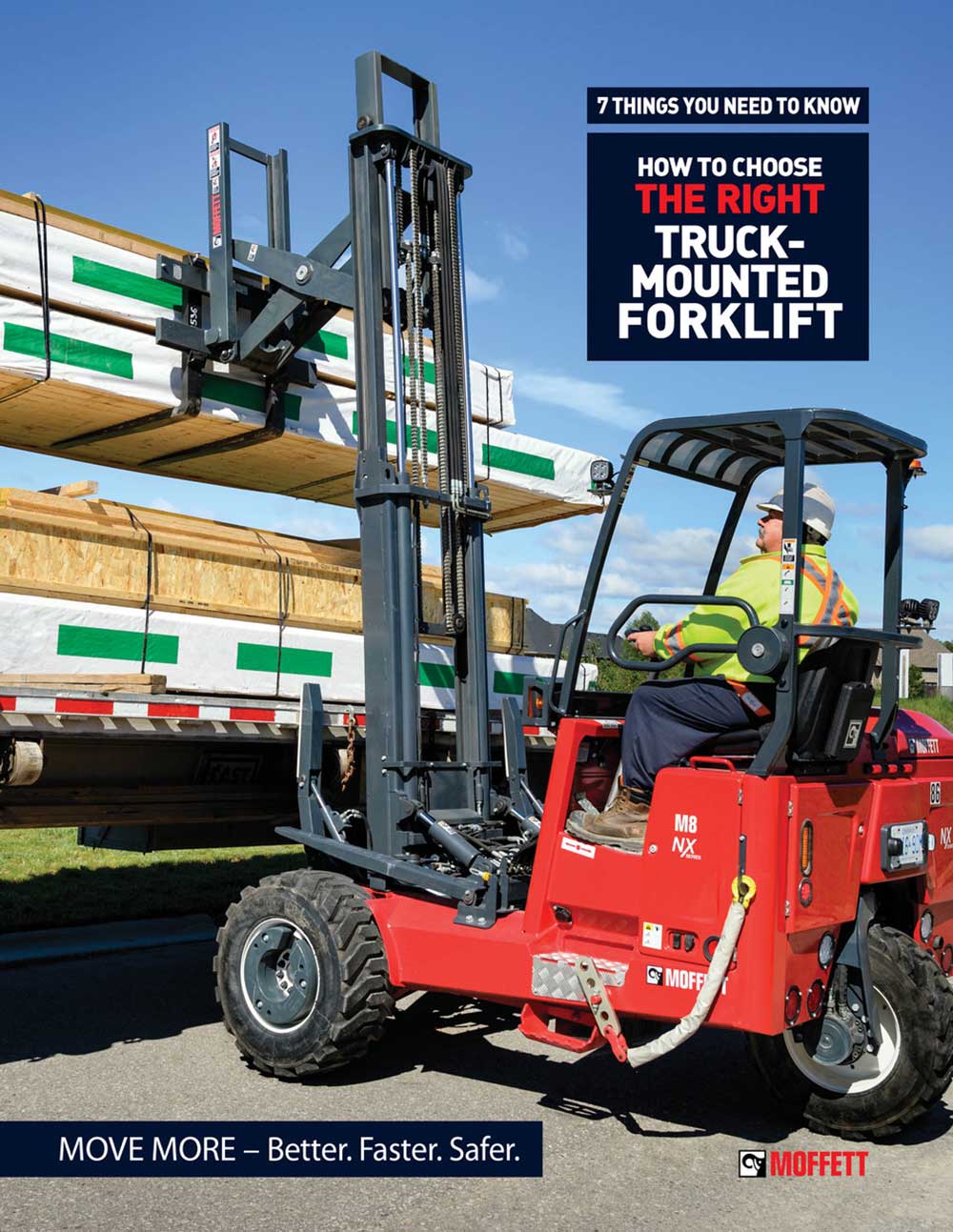 Truck-mounted forklifts are an essential investment for many businesses. They are workhorses that deliver on almost every job site. From construction to landscaping and home improvement retailing, truck-mounted forklifts ensure essential materials are unloaded off the truck or trailer and delivered over any terrain to keep productivity moving.
You want to know that you're getting exactly the right equipment for your application for your business growth and value for your money. With so many models and options to choose from, purchasing can be a confusing process. So how do you choose?
Start by asking yourself some basic questions about how and when (day or night) you're using your equipment to what it will be loading, unloading, moving and delivering. And to understand how to mount the forklift and match that equipment to your truck or trailer.
Some of the most important questions surround your loads and how you'd like to carry them. What do they look like? Long, wide loads like lumber, pipes and i-beams, or heavy and bulky? And what about forklift capacity? Then there's getting your product off the truck. Your loads may be stacked high on the vehicle, or you need easy access to both sides of the truck, calling for a same-side loading solution that doesn't require you to turn your vehicle around.
Delivery challenges are also a consideration. Delivery through long, narrow alleyways and laneways requires a different forklift model than, say, to low-height storage facilities.
Asking yourself some basic questions before talking to a sales representative will help ensure that you understand what's available, what customizations can be had, and choose the ideal truck-mounted forklift equipment package to meet your particular needs.
Before investing, download this simple free ebook to help you with the seven things you need to know before buying.