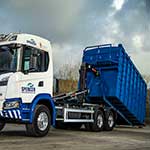 A NEXT-LEVEL PROJECT DEMANDS A NEXT-GENERATION HOOKLIFT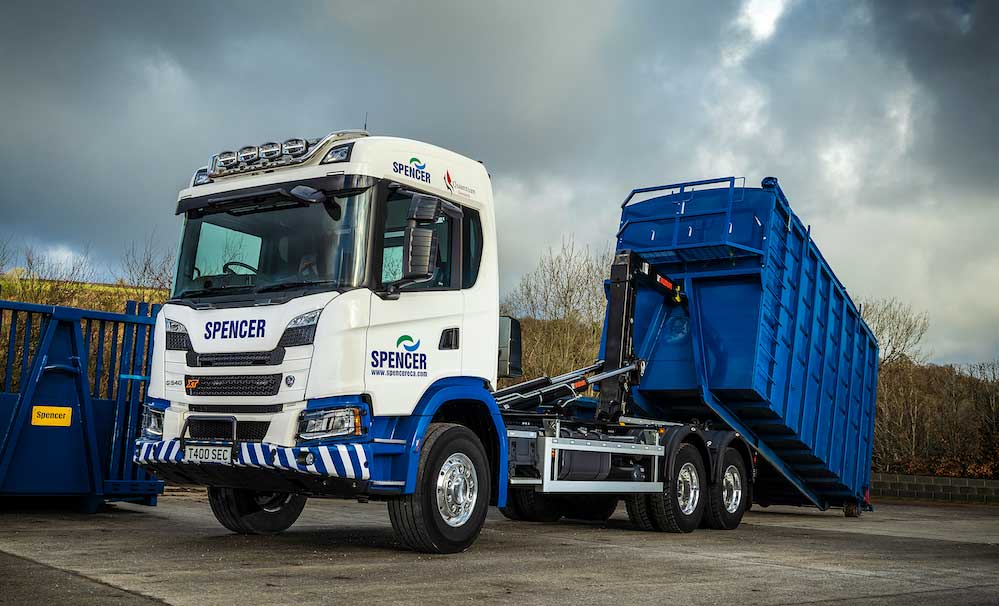 When UK-based land, forest maintenance and groundworks giant, Spencer Environmental Care Associates (Spencer ECA), went searching for a new hooklift supplier, Multilift met all their requirements and stopped them in their tracks.
Spencer ECA's nationwide HS2 project is expansive, requiring access and development at sites across the UK. Ongoing work through 2022 demands specialized equipment that delivers unparalleled precision, and reliability.
Spencer ECA's confidence in the quality and reliability of the HIAB brand was a key factor in their selection, but the next-level features of the Multilift Ultima 21S were the boost they needed to make the important decision. HookliftAssist™ was just one of these innovative technologies. The camera-guided control has four different levels of control for a range of needs and provides precisely the level required for each loading task.
10 Scania trucks are being fitted with HIAB's next-generation Multilift Ultima 21S truck-mounted hooklifts to meet the project challenges. They will be used by Spencer ECA to deliver construction vehicles and machinery including excavators, and materials such as Signaroad temporary roadway.
Multilift's specialized equipment additions to their fleet will enable Spencer ECA to get the job done with ease, accuracy and all the control they could possibly need – a next-generation hooklift for a next-level project.