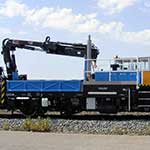 HIAB IS ON-TRACK SUPPORTING SPAIN'S NATIONAL RAILWAY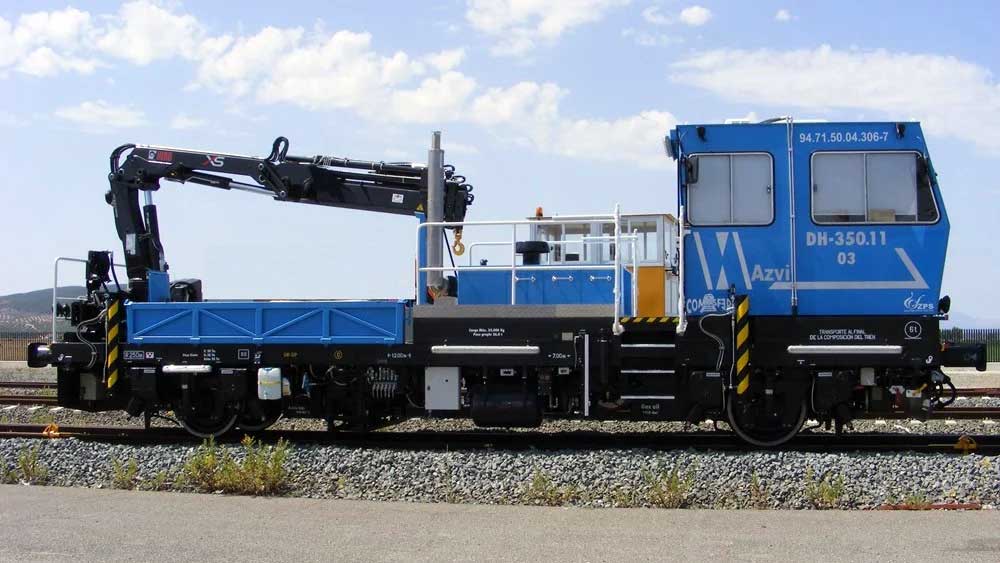 Railway maintenance is critical to infrastructure. It is paramount to the safe operation day after day, night after night, year after year, to keep trains running. So, when Prosutec and Air Rail sought to supply new state-of-the-art truck-mounted cranes to state-owned Spanish railway Administrador de Infraestructuras Ferroviarias (ADIF), they partnered with HIAB.
HIAB will install 37 highly specialized HIAB X-Rail 192 truck-mounted cranes on draisines to maintain Spain's railways in a €1.7 million deal. Based on the medium-range HIAB X-HiPro 192 and light-range HIAB X-HiDuo 118, the modified rail-maintenance-specific units will be used primarily for lifting and unloading materials such as rails and sleepers, either by hook or grapple.
Each HIAB X-Rail 192 will be equipped with the highest level of technology in HIAB's HiConnect™ service to maximize productivity.
Prosutec trusted HIAB as the partner to help them win their contract for many reasons, not the least of which was the confidence instilled by more than 30 years of experience with the brand. That solid reliability and durability were also factors, along with HIAB's renowned safety, when it came to the challenging climate conditions associated with the Atlantic coast. Spain's conditions there range from extreme heat to prolonged rainfalls. And HIAB's extensive service network in Spain and Europe assured easy access and maximum support.
The HIAB X-Rail 192 is the first model in a complete line of articulating cranes on-track for the railroad industry and will be made in HIAB's multi-assembly plant in Zaragoza, Spain.