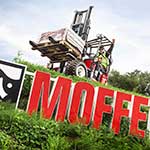 75,000 MOFFETT FORKLIFTS: WE'RE SEEING RED!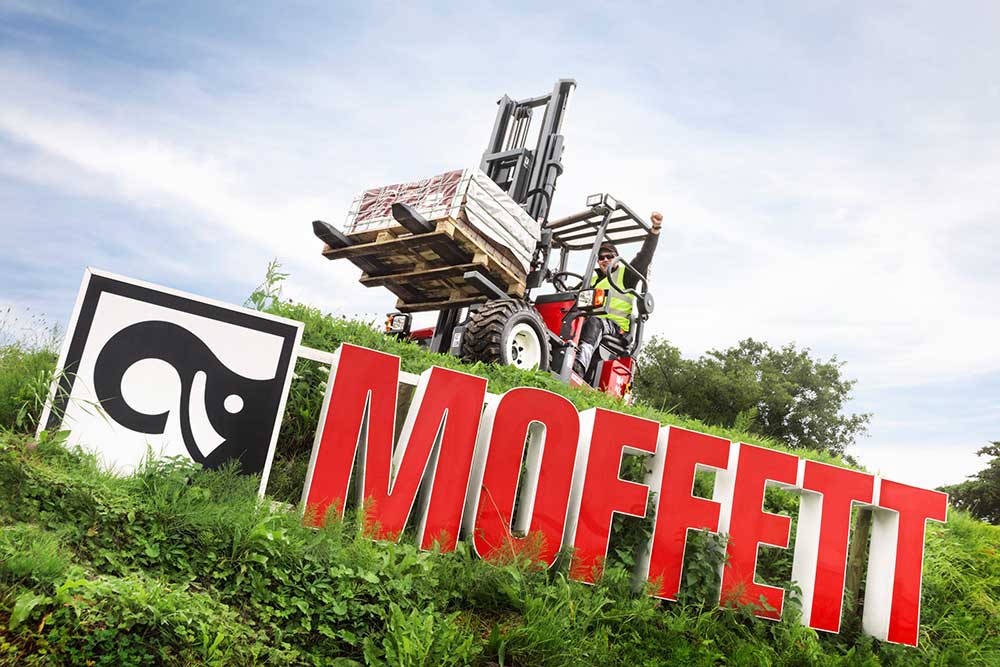 We're seeing red everywhere!
We see red on construction sites unloading materials like lumber, bricks, roofing shingles and drywall in hard-to-reach spaces. Red is coming and going at distribution centres and home improvement retailers, lifting and unloading pallets of drums, crates, stacked boxes, beer and beverages.
We see red on farms, delivering everything from fertilizers to animal feed, fencing supplies and poultry. Garden centres, nurseries and landscaping jobs are seeing red moving tree balls, sod and hardscape materials.
And red stands out at dusty recycling centres, offloading paper, plastic, metal waste and more at processing stations for outbound shipment by truck or railroad.
What is all that red, you ask? It's 75,000 Moffett truck-mounted forklifts hard at work, making deliveries more productive, profitable and easier. They're hard to miss.
And that number is soon to explode. Moffett E-Series electric forklifts are leading the sustainable equipment boom in Europe. In the coming months, you will see them released in Canada. Emission-free, the first lithium-ion-powered truck-mounted 'forklift of the future' has silent operation and zero environmental impact. Moffett has been honoured by the Fleet Transport Awards.
Thirty-five years ago, Moffett developed the first truck-mounted forklift in a small start-up business in Ireland. It quickly became the global leader in materials handling equipment, revolutionizing logistics and distribution worldwide. They have continuously been the #1 selling forklift in Canada and have the highest resale value in the industry.
There are at least 75,000 reasons why.
Learn more about our full range of more than 35 Moffett truck-mounted forklift models.
There's one that's perfect for your business.