HIAB XS 033 Truck Crane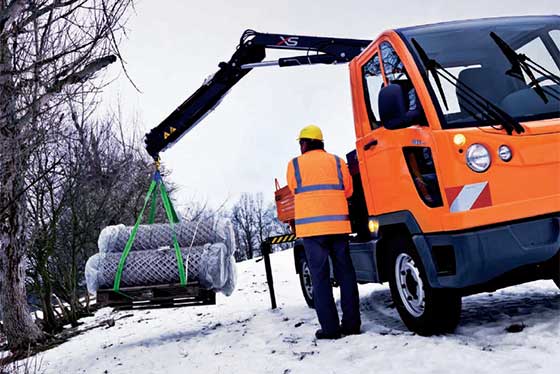 Save Time using a reliable HIAB crane for job site deliveries.
Be More Productive and Reduce Costs by delivering more product with fewer trucks.
Purchase with Confidence as HIAB has the highest re-sale value in the market.
Total Coverage with the strongest truck mounted crane sales & service network in Canada.
The perfect combination of simplicity and excellent performance in a wide range of jobs – that is what the HIAB XS 033 offers.
The XS 033 is part of the HIAB 2-4 tonne metre family. As with the other cranes in this family, the XS 033 offers three options for control system, all compliant to AS and EN standards: the cost-effective CLX, and the more sophisticated Duo and HiDuo systems.
HiDuo systems include the V80R valve, while the CLX and Duo control systems are equipped with the smaller V30 valve. Placed in a vertical position, the V30 valve maintains the short, built-in dimensions of the crane. Its compact sizes makes it suitable for lower oil flows.
Two boom options are available the XS 033:
The B-boom with no link, which includes 1 or 2 extensions.
The D-boom with an outer link and up to 4 extensions.
Built with a solid casted base, these cranes are designed for long life and offer improved stress distribution and strength. The design of this crane also considers the need for service – sensitive parts like hydraulics and pressure gauges are easily accessible for maintenance, reducing downtime for you.
With its compact size, the XS 033 is ideal for small, cramped spaces. With its suite of options, it offers the versatility needed to suit just about any type of lifting.
Technical Specifications
Lifting Capacity: 780 kg @ 3.6 m / 260 kg @ 9.2 m
Max Hydraulic Outreach: 9.4 m