X-CLX 078
BUILT LIKE NO OTHER CRANE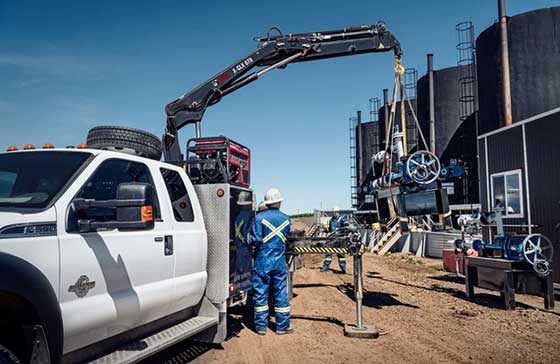 Amazing durability
Save time and money: work seamlessly from either side of the truck
Total control + smooth response with robust valve technology
Increase productivity with low weight, high-capacity design
Reduced maintenance + faster, easier servicing
Highest resale value in the industry
From construction sites to oil fields and everywhere in between, the HIAB X-CLX 078 is hard at work – doing more, saving time, saving money, increasing productivity – and all while making it safer and easier for the operator.
Everything it takes to be more productive
The X-CLX 078 lightweight truck-mounted articulating crane's high tensile steel construction and unique cross-control system let you operate the same lever sequence from either side of the truck to save time and money. In fact, it's the best manual control system there is. The X-CLX 078 has load-handling valves on all boom cylinders, too, proven to get the job done fast and efficiently. Its standard link-free B-link boom system is ultra-fast and ideal for lift and load jobs.
The X-CLX 078 is nothing if not flexible. Trade that out for an E-link inner and outer boom system to significantly increase its lifting capacity in high-boom positions close to the column – like on scaffolding, delivering heavy loads to its full outer reach. Or opt for a short outer boom S-boom system instead. It lets you load a second-layer bucket without detaching the first. It has the flexibility to quickly attach and detach those buckets and other accessories, like pallet forks, earth drills, buckets, multi-brushes, and rotators, so one truck will do the job of many. Opt for XSDrive™ or XSDrive Lite™ remote control system to operate your crane from the best possible position. And of course, easy-tilt stabilizer legs and a central column ensure safety is always front-of-mind.
And stay productive and profitable
Time is money, and your truck-mounted crane is most productive when it's on the job site. The X-CLX 078 is designed to be up to that challenge. Its tough nDurance® coating, high tensile steel construction and greaseless slide pads minimize maintenance, and its innovative design makes servicing faster and easier, so you're on the job, not in the shop. And the X-CLX 078 is not just reliable and dependable throughout its work life (the longest in the industry). It also has the highest resale value – it's built like no other and backed by none other than Canada's #1 sales and service network – Atlas Polar.
Technical Specifications
Lifting Capacity:
2,920 kg (6,438 lb) @ 2.4 m (7'11")
310 kg (684 lb) @ 11.3 m (37')
Max Hydraulic Outreach:
11.3 m (37')