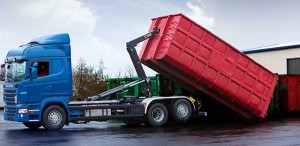 When the Dutch Fire Service needed a better way to outfit their support vehicles, they chose the Multilft XR 18S-53 Hooklift and the HIAB XS 111 Crane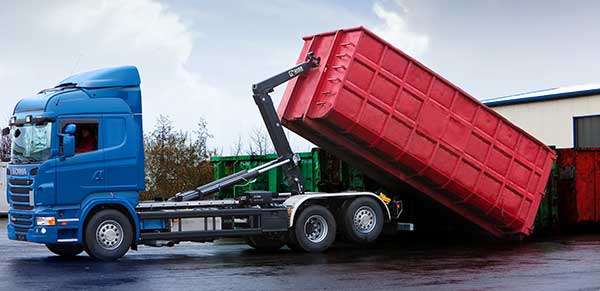 Like fire fighters everywhere, the Dutch Fire Service, the national emergency services organization in The Netherlands, has an important job to do. They rely on specialized vehicles and equipment to do it. And those have to be up to the task.
Until recently, they had been using fixed body vehicles to help out with salvage and overhaul, and to carry extra equipment to support their loaders and pumpers. These were functional, but had limited uses and they spent a lot of time in 'stand-by' mode, waiting around while firefighters completed their work.
They needed vehicles that are efficient all the time, and that work in high-stake situations. Versatile vehicles that can carry a wide range of equipment, from tools to mobile water pumps, hose reels and water tanks. Vehicles that can quickly load and unload at one site then rush to be ready for the next emergency. Their solution was the Multilift XR 18S-53 Hooklift with innovative, automated PLC control.
The Dutch Fire Service was impressed by the 'bolt-on' concept and the Second Generation Control System of the XR 18S-53. That special configuration will enable them to load all containers at once. And the unit's automatic control will let everyone at the Fire Service easily control the demountable system.
The HIAB XS 111 truck-mounted crane was the perfect companion. One of the toughest mid-capacity range machines, its highly stable hexagonal boom is designed to minimize deflection and increase efficiency. And this high performance crane comes with E-link, that lets the crane lift heavier goods closer to the column and to higher altitudes – perfect for the challenges faced by firefighters.
HIAB and Mercedes joined forces to deliver 30 of these units to the Dutch Fire Service over the next four years. The first will be presented at the eRIC fair in June 2016.
Here at Atlas Polar, we're proud to be the exclusive distributor of Multilift Hooklifts, HIAB cranes and Moffett Forklifts in Canada. Quality, reliability, innovation and performance, backed by an international and national service network have made these products global leaders, and made Atlas Polar #1 in Canada.
Check out the HIAB XS111 crane, and all our Multilift hooklift models.