New HIAB XW Wireless Crane Scales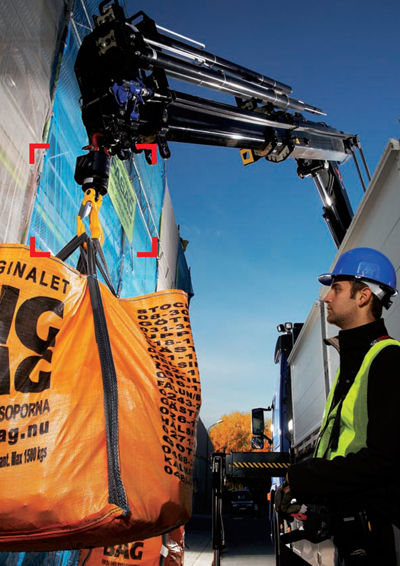 HIAB's just announced XW Wireless Crane Scales really look like they are going to set a new standard in the material handling, recycling and forestry industries. This comes courtesy of the integrated motion control and the high-resolution load cell. The former enables dynamic weighing while the latter ensures torque and overload protection.
Ideal for rough working conditions, the typical jobs these weighing systems are expected to serve include recycling industrial and household waste, transporting and forwarding timber, and scrap handling to name a few. They are available as automatic scales (OIML R51, class y(b) 500 divisions) and static weighing non-automatic scales. They are packaged to satisfy the recommendations of the OIML or Organization of Legal Metrology. This body establishes the requirements for meteorological characteristics of specific measuring instruments, and advises on how to verify their conformity.
Here's more on the main features of HIAB XW Wireless Crane Scales. For starters, wireless operations translate into minimal installation costs. The weighing scales offer a ready plug and play solution as they come pre-calibrated. Another distinguishing feature of these weighing systems is that they consume very low power yet provide an outstanding radio range. Some useful options that come with these wireless scales include bar code reader, GPRS, GPS, USB storage, data download to PC, etc.
The choices you have are: XW 50, XW 50 BS (in sizes of 80/35 and 100/45), XW SH SHV, LHS 125 HD and XW 70 BS (in sizes of 80/35 and 100/45). The weighing system kits include the weighing link/hook with two batteries and a battery charger, and a Hand Unit/ComBox. The accessories include a foot pedal for cabin mount and a battery-operated Bluetooth printer.