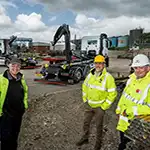 MULTILIFT ULTIMA 21Z UPS INDUSTRIAL LEADER'S SAFETY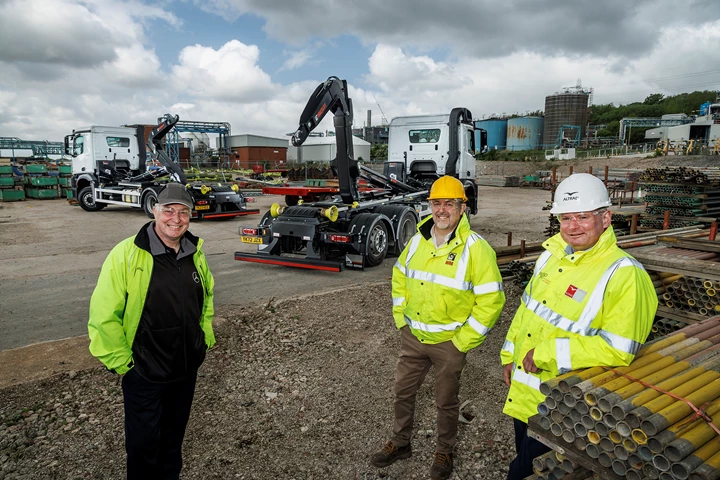 HIAB is teeming with fantastic customer stories. Their staff puts a lot of work into conducting interviews, compiling them and making HIAB Global's distributors aware of them. We can't share all of them, but we like to flesh out the most relevant stories for our Canadian dealers and customers.
This story is one of those. Why? The new truck–mounted MULTILIFT ULTIMA 21Z hooklift range is now available from Atlas Polar dealers nationwide. We thought you'd want to know what prompted a global leader in industrial services to make this model an essential addition to its extensive fleet.
Altrad provides industrial service solutions for the Oil & Gas, Energy, Power Generation, Process, Environment and Construction sectors in more than 59 countries worldwide. The company has been using MULTILIFT products for many years but found they couldn't ignore the health, safety, flexibility and durability benefits of the 21Z and the specialized features that make it a game-changer for waste and recycling operations.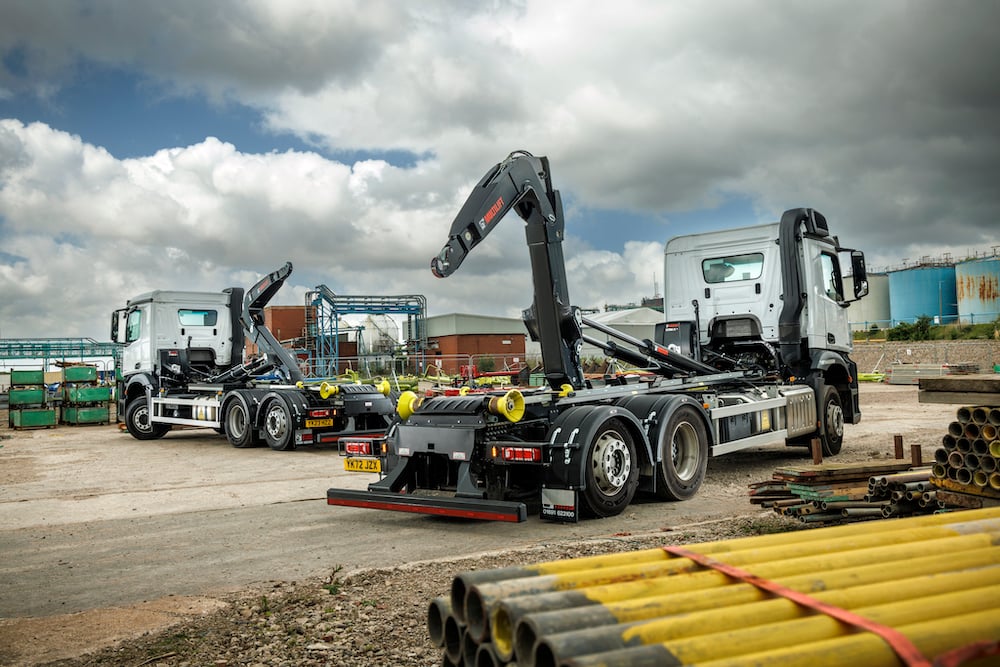 The 'Z' in the name refers to its unique sliding and tilting mechanism that makes specialized load-handling capabilities a breeze. It boasts a versatile, cost-effective modular design that easily adapts to a range of container types and sizes. And its advanced load-securing system makes it easy to operate, minimizes the risk of accidents, and increases operator safety, especially during transport. Drivers need only leave their cabs to strap scaffolding to the truck bed. The Ultima 21Z also features a low-profile subframe that provides a low center of gravity, improving stability and maneuverability. And its rugged construction can withstand the toughest conditions, reducing downtime and maintenance costs.
Upgrading their fleet with the addition of Multilift ULTIMA 21Z hooklifts was a "no-brainer," according to Mark Walker, Altrad's Transport Compliance Manager.
Canadian operators now have the opportunity to find out whether that holds true for them.