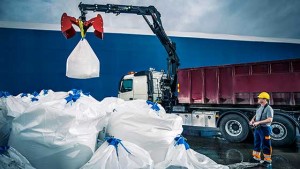 HIAB Z Series Mid Range Cranes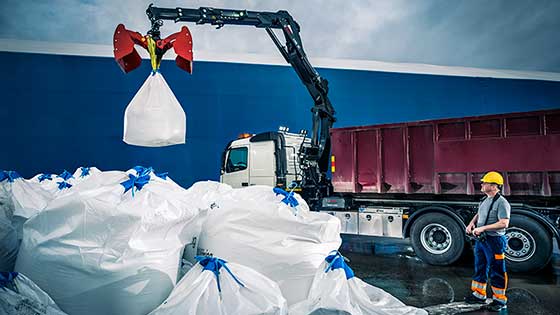 HIAB Z cranes quickly fold behind the cab with bucket attached
No time wasted on detaching, reattaching or stowing of tools
Compact design allows for easy fit onto modern compact trucks
Highly Versatile mid size cranes that get the job get done quicker

The HIAB Z series of mid range cranes includes the HIAB Z-HiPro 191 and HIAB Z-PRO 171. These cranes have the ability to be folded into a Z position and parked behind the drivers cab with the tools still attached. This unique function makes them the only models available on the market to be fully optimised for transport.

The Z-series cranes have been designed for applications where speed, efficiency and a high number of load cycles are required. For example, customers handling digging, filling, waste handling and other light tool operations will now get the job done faster. With a clean and intelligently designed boom system – where the hose-routing and chain driven extension system are internally mounted – the result is a fast and highly efficient crane. The HPL link between the crane tip and tool also provides protection of the hoses, which prevents down time and unnecessary expenses.

The Z-series are the only cranes available that remain within the measures of the truck cab while in a parked position with the tools still attached. This makes the time-consuming job of attaching and detaching tools to the crane tip unnecessary. The new design also means that it is now much easier for the driver to cover the load during transport and comply with the latest legislation.

The Z-series cranes are 'generalists', and suitable for any task imaginable – you could call them the 'Swiss army knife' of cranes. They have been developed with our customers' needs clearly in mind, providing fast and precise control. With a tough design that reinforces the legendary HIAB quality, they deliver consistent and reliable productivity.

The compact design of the Z-series allows an easy fit onto modern compact trucks with limited installation space. The cranes are fast and precise thanks to the features of the new HiPro control systems and the well-tuned hydraulic system producing high pressure oil flow. They are well prepared for intensive work cycles, particularly when high speed is required, and simultaneously provide high precision.

Highlights:

Can be folded into a "Z" position and with tool still attached can be parked behind drivers cab.
Fully optimized for transport while fully compliant.
No need for attaching and detaching tools to the crane tip.
Easy for the load to be covered during transportation.

Choice of Control Systems:

Built with safety, precision and efficiency in mind this series of cranes comes with two choices of control systems:

HIAB Pro:

This version is comprised of a manual control system which is high capacity capable of rapid load cycle speed. No matter what the job consists of the HIAB Pro puts the operator in complete control with its load-sensing and pressure-compensated hydraulic system.

HIAB HiPro:

This crane is second to none when it comes to advanced remote control. Precise load handling is an easy task that can be performed with either the lever or joy stick remote control. It also has increased automatic speed control for precision and accuracy.

Quality-Durability and Reliability:

The HIAB Z series cranes are made with the same quality materials and craftsmanship that all HIAB products possess. They are built for performance and durability that can withstand any of the elements. As with any HIAB product they have been subjected to rigorous testing to ensure their integrity. These mid sized cranes have been built with Canadian industry in mind to work quickly, efficiently and safely as well as cost effectively.