X HiPro 192 Truck Crane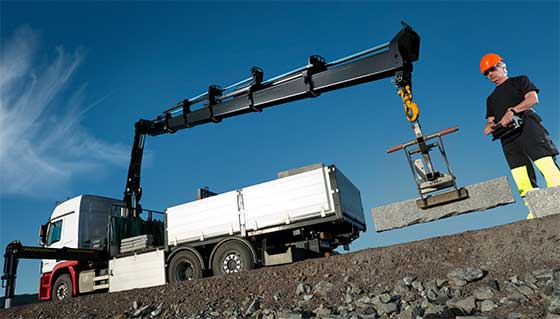 Save Time using a reliable HIAB crane for job site deliveries.
Be More Productive and Reduce Costs by delivering more product with fewer trucks.
Purchase with Confidence as HIAB has the highest re-sale value in the market.
Total Coverage with the strongest truck mounted crane sales & service network in Canada.
HIAB proudly introduces the X-HiPro 192, a remotely-operated 19 tm crane combining unrivalled performance, speed, and precision. Durable, long-lasting components that move quickly and smoothly mean that time lost waiting for crane movements or unexpected repairs is minimized—so you get the most of your investment, get more done, and make more profit.
For easy operation, the X-HiPro 192 is controlled with the XSDrive remote control unit. This ergonomically-designed control allows you to quickly and precisely load and unload materials while standing at your chosen vantage point. Supreme smoothness achieved by horizontal and vertical damping means you won't have to waste time worrying about damaging those fragile, expensive materials—you can rely on your X-HiPro 192 to keep the job safe and productive.
A fine-tuned hydraulic system results in economic fuel use by minimizing heat generation, and never at the cost of speed. The X-HiPro 192 features high-quality components are built to last and withstand day-to-day wear and tear while maintaining performance and striking design.
With an outreach of up to 19.4 m with a jib, as well as the option to angle a second boom upwards in relation to the inner boom, means accessing awkward or confined spaces has never been easier.
Enjoy the durability and versatility of HIAB's state-of-the-art X-HiPro 192 crane for enhanced safety, productivity, and smoothness on the job every day.
Technical Specifications
Lifting Capacity: 5,800 kg @ 3.1 m / 650 kg @ 17.4 m
Max Hydraulic Outreach: 17.5 m