HIAB Continues to Achieve New Heights of Success with it's Cranes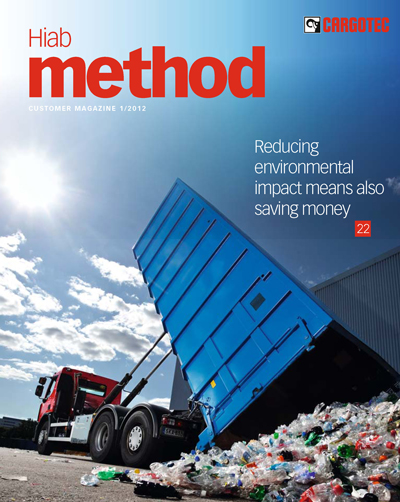 Understanding the dependence of hard working professionals in the materials handling sector, HIAB have continued to achieve new successes, with stories pouring in from all parts of the world. The latest HIAB Method magazine chronicles the numerous achievements made by HIAB with customers in various industries.
One of the biggest achievements by HIAB this year includes their global expansion, opening new offices in Japan and receiving large orders from Mexico. HIAB has also been helpful in loading and hauling live poultry and played an important role in deep sea research in Australia. Advanced technologies like the VSL-V give HIAB cranes an edge over other equipment with extra stability and better functionalities. Analog sensors to measure the position and pressure of the crane keep the operators safe and stable.
Electric truck mounted forklifts from Moffett continue to impress with energy efficient and cost efficient features. The low costs of operations paired with the almost zero exhaust emission from the forklifts make Moffett a pocket friendly and environment friendly option. The flourishing construction industry of Oman has received great support from HIAB's loading equipment with its innovation in design and expansion in the range of features.
Small and medium businesses in Chile and France have received a major boost in the past few decades with transportation of furniture, antiques and other heavy equipment. Many companies in different parts of the world have expanded from a single HIAB truck to a fleet of several hundred loader cranes. Successes of Grua-Cor and the Guisnel Group have made HIAB a popular choice for handling cargo and heavy loads.