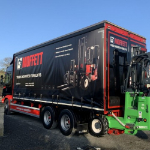 ELECTRIC MOFFETT FORKLIFTS TAKING EUROPE BY STORM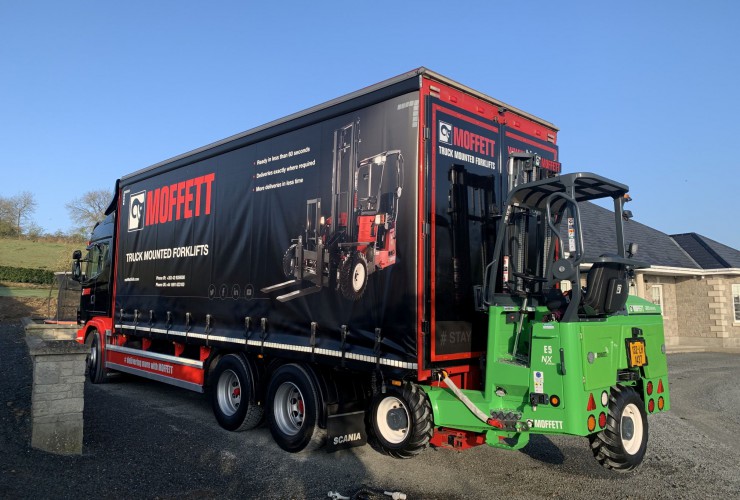 Electric Moffett truck-mounted forklifts are virtually silent, but there is no keeping quiet when it comes to this exciting news!
Moffett launched the world's first emission-free, all-electrical truck-mounted forklift – a Moffett E2 in 2014. September 2022 marked the completion of its electric range with the launch of MOFFETT E8 NX. It was recently exhibited at IAA TRANSPORTATION, in Hannover, Germany, alongside E-series models, E4 NX, E5 NX and the next-generation E2NX prototype, due to launch in 2023.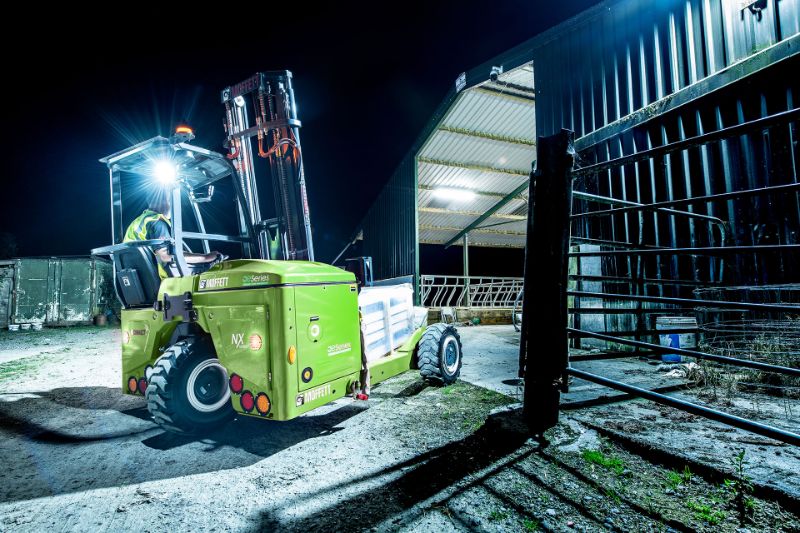 The Moffett E-series has taken Europe by storm. They have all the proven benefits and special features of their standard namesakes – durability, power, performance, manoeuvrability and safety combined with innovative sustainable features. All-electric, emission-free and near silent, they are perfect for use indoors, in low-emission zones and places where noise is a concern. They are equipped with the latest lithium-ion battery technology and are engineered with fewer moving parts, reducing service time and spare parts costs and offering an overall lower cost of ownership. They also feature Moffett's next-tech Human Machine Interface (HMI), displaying real-time information such as performance and maintenance needs.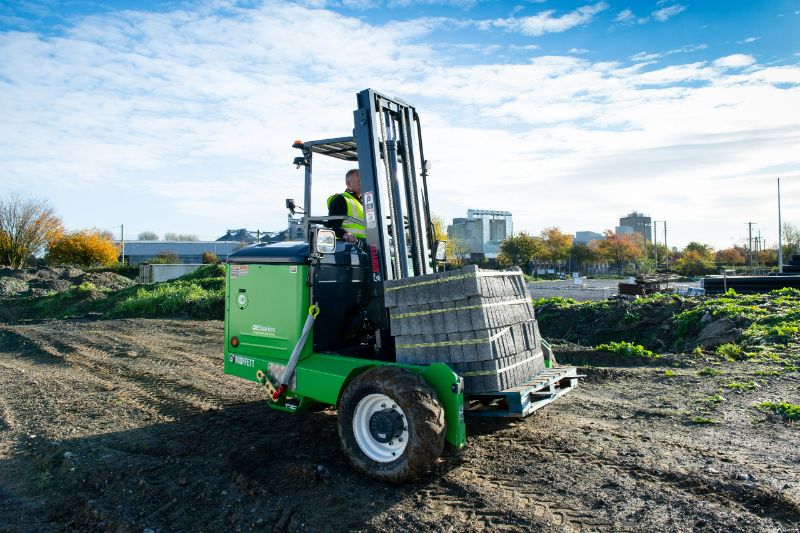 European businesses love them. April 2022 saw Behrens Gruppe, a dealer and logistics company for wood and building materials, complete a 4.5 million € deal for Moffett E4 models. And silent nighttime deliveries have increased productivity for companies like the U.K.'s Pets at Home. Launched in 2020, the E4 NX lifts 2500 kilos. It was the world's first all-wheel drive electric truck-mounted forklift and is now available in 4-way-multidirectional and Pantograph-reach versions.
Awards love them too. The Moffett E4 25.3 NX won the 2021 International Intralogistics and Forklift Truck of the Year (IFOY) Award – also known as the 'Oscars of intralogistics' Award – in the category of Special Vehicle. The model has been nominated in this category again for 2022.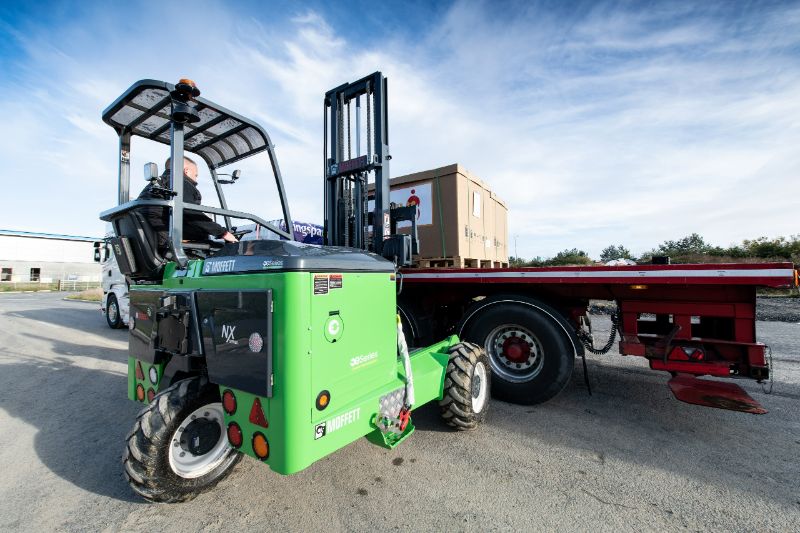 The near-silent Moffett E-series' after-hour deliveries approach has also garnered two additional awards. In 2018, HIAB won the coveted 'Archie' trophy at the Forklift Truck Association (FLTA) Annual Awards for Excellence and the Quiet Logistics accolade at the Noise Abatement Society's John Connell Awards.
We're as excited as everyone else about the innovations and progress of the popular European electric Moffetts. Atlas Polar is testing these E-series Moffetts now in our tough Canadian conditions and plans to offer all Moffett electric E-models in 2023. We'll keep you updated about what's happening.