Atlas Polar Setting up Exhibits at Three Ontario Trade Shows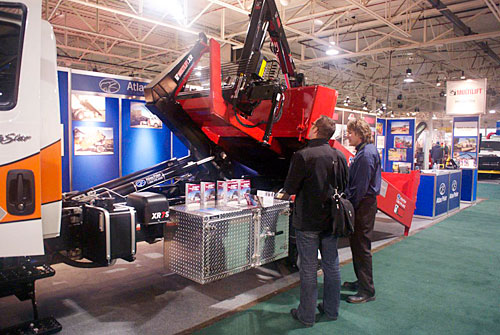 Truck mounted equipment distributor Atlas Polar is set to exhibit its range of construction equipment at three different trade shows all over Ontario. In the last week of November, Atlas Polar will be exhibiting its products at the Concrete Precasters Show, the Canadian Home Improvement Show and Construct Canada 2012, held from November 25 to November 30.
The Concrete Precasters Show 2012 will be organized at the Casablanca Winery Inn in Grimsby, Ontario between November 25 and November 27. This is the 22nd CPA convention in the city that will include exhibitions, general meetings and speaker programs over the three day period. Atlas Polar is set to display its range of construction machinery at the event. Apart from the exhibits, the main feature of this annual event is a tour of the Winona Concrete & Pipe Products Ltd plant.
Atlas Polar will participate in the Canadian Home Improvement Show 2012 at the North Building, Toronto Congress Center. The trade show is organized on November 28 and November 29 for retailers and suppliers in the home improvement sector. The show connects retails and suppliers from across Canada and includes exhibits of building materials, hardware, construction equipment and heavy machinery. This year's show is also set to include centre stage demonstrations and training sessions.
The supplier will conclude its exhibition spree in Ontario with Construct Canada held in the South Building at the Metro Toronto Convention Centre from November 28 to November 30, 2012. The event is held concurrently along with Concrete Canada, DesignTrends and the fifteenth annual HomeBuilder & Renovator Expo.