Add our Contact List to Your Directory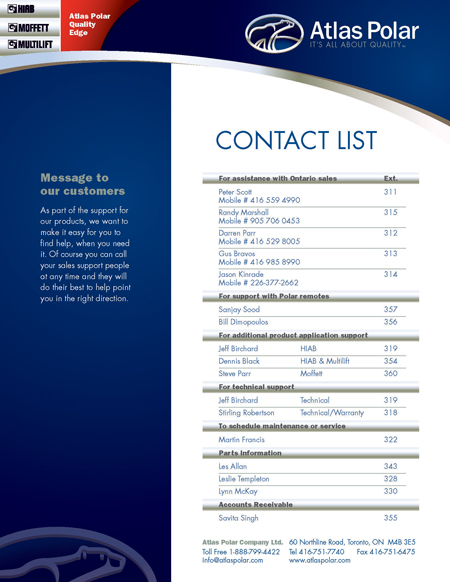 When you have questions about Atlas Polar products, you need timely answers.
At Atlas Polar, we take tremendous pride in the excellent service we offer our clients. Your salesperson is always available to help you, but when you need assistance with a specific issue—scheduling maintenance, technical support, parts, billing—we want to ensure that you find the right person, right away.
We have a complete list of our team members on our Contact Us page, and we have just added a new PDF for you to print and keep handy. Refer to this list anytime you have a question or need product support or maintenance. We are always just a phone call away!