40 Year Old HIAB Method Magazine Shows Equipment Versatility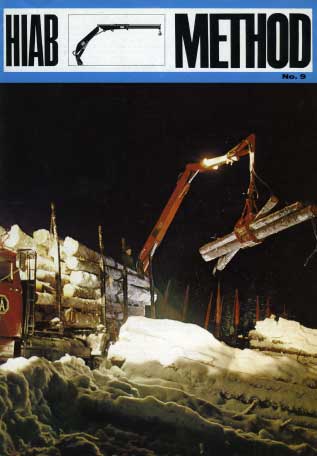 For many years HIAB's Method Magazine has been a main "go to" source of information for purchasers, management and operators of HIAB equipment. Method magazine has always provided the latest news about when and where this equipment is being utilized. It sparks creativity in being able to see other circumstances where a HIAB crane can meet the demands of a new and challenging operational requirement.
In Issue #009 of Method, was published back in 1968 and there are some great stories about how HIAB equipment provide newfound solutions. In one situation where all around hauls were required for concreting rock chambers, a HIAB 177 Speedloader with a rotator and a 10 ½" cubic foot concrete skip mounted on a Michigan 175 A1, provided with a four cubic yard hydraulically controlled concrete bin, became the solution.
This Issue of Method Magazine also has a great article that focuses on the many conventional building supply needs that the HIAB equipment is able to meet within the building industry. Often, the focus is put on the unique capabilities and complex projects that the equipment is used in. In this issue of the Magazine, it shows some excellent examples of how the equipment easily and safely unloads supplies with precision, without even interfering with the work in progress. Another highlight that this issue of Method covers is another new and important use of the HIAB for extended reach in Roundwood Haulage.
To read issue #009, simply click here. If you have any questions about how you can use HIAB to better meet your requirements, please don't hesitate to leave a comment below or call us.