New Wireless HiVolt Alert™ Proximity Warning System from Atlas Polar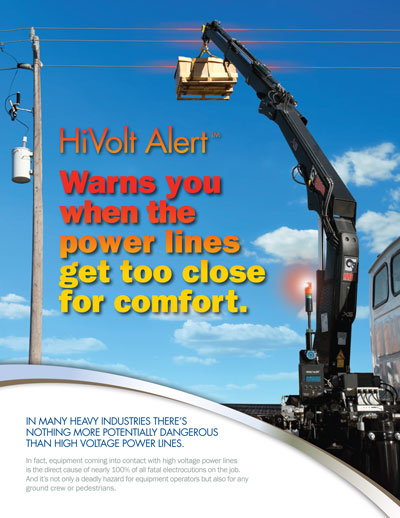 The risk of electrocution runs high at construction sites with high voltage power lines, and often proves fatal. Atlas Polar recently introduced the wireless warning system HiVolt Alert™, a useful tool to help crane operators haul loads safely in such risky environments. It is has been noticed that in most cases of electrocution, the operator is unable to verify the actual distance of high voltage power lines. HiVolt™ addresses this by sounding an alarm to notify the operator that a hazard exists on-site.
This warning sensors are entirely wireless and can be placed anywhere on the equipment. There is also no need to reprogram the sensor to suit each environment. Once the sensor has been installed, it can be used at any job site. The sensors can be attached to extension equipment like boom arms and masts.
To effectively detect danger, two sensitivity levels have been assigned to the sensor. The 'Near Work Zone' is less sensitive and can be used at low risk sites while the 'Far Work Zone' is extremely sensitive and is most useful at dangerous sites. Atlas Polar recommends the use of this warning system not just at construction sites but also on fire department ladder trucks, dump trucks, tree trimming trucks and logging trucks.
Each HiVolt Alert™ warning system comes with a display hub, alarm indicators and sensors that contain visual and audio indicators. Three levels of alarms are used to indicate the level of emergency. The sensors are built with high capacity rechargeable batteries and are supported by solar cells for additional power.