38' Concrete Conveyor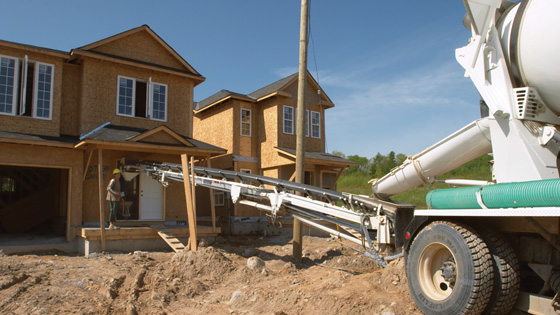 Reach walls and footings up to 38 feet away from your truck.
Easy Cleaning with specialized single beam design.
Minimize Wear And Tear On Belt System with 9.5 inch longevity rollers and brush guards.
Ensure Secure Storage of overhead mounted Mixveyor in transit with P.T.O. activated locking mechanism.
Atlas Polar Mixveyor Conveyor systems have been pouring concrete for over 30 years. Our 38' Mixveyor Conveyor system is reliable, easy to operate and is the choice for many ready-mix producers. The latest Mixveyor Conveyor design makes it simple to pour concrete from the back of the truck and deliver on flat, above or below grade areas. For added flexibility and convenience, the Mixveyor is controlled with the Polar 100 Radio Remote Control system.
Technical Specifications
Total Length: 38 ft / 11.6 m
Conveying Height: 20 ft / 6.0 m (with 30° incline)
Mixveyor Weight: 3,400 lbs 1,678 kg